Analysis: Up to 1,000 digital-only games will disappear when Nintendo closes its 3DS and Wii U stores
Many titles will disappear for good, alongside the closure of Nintendo's Virtual Console service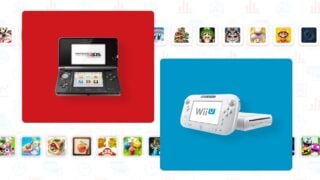 Up to 1,000 digital-only games will no longer be available for purchase when Nintendo closes the Wii U and 3DS eShop stores next year, VGC analysis shows.
Although users will still be able to redownload their previous purchases for the foreseeable future, from March 2023 it will no longer be possible to buy games on the Wii U and 3DS online marketplaces, Nintendo announced this week.
But the deadline until the stores become inaccessible is effectively much sooner than that: From May 23, 2022 it will no longer be possible to use credit cards in the stores, and from August 29, 2022 it will no longer be possible to use eShop cards to add funds either.
After this point, some of Wii U's and 3DS's eShop library will still be available as physical releases, or via other systems. However, a significant number of eShop games were only released digitally, and a large portion of these will be platform exclusives. It's these titles that will effectively disappear for good.
In total, around 2,000 games are currently available on the 3DS and Wii U eShop stores in the west, including:
Around 450 digital-only Wii U games
Around 600 digital-only 3DS games
Around 100 Wii U games that are also available physically
Around 300 3DS games that are also available physically
Nearly 530 Virtual Console games, around 350 of which are not currently available on Nintendo Switch Online
The numbers above are estimates and rely on VGC creating our own lists to come up with these figures, and there will be some discrepancies based on region.
---
Analysis: The Wii U games that will disappear
According to Nintendo's own eShop data, there are 842 digital Wii U games currently available to download in North America, 838 in Europe and 684 in Japan.
These figures, of course, include download versions of retail games and Virtual Console titles. When these titles are removed from the data, you're left with around 450 digital-only eShop games in Europe and North America which will no longer be available after the store closes.
This varies by region. In the UK for example, there are 405 download-only Wii U games.
A number of these titles are exclusive (or at least console exclusive) to the Wii U, while others might be available on other systems. While the vast majority of these are small indie games that may not have sold in large numbers, in terms of game preservation that's still a collection of console games that will soon no longer be able to be acquired through legal means.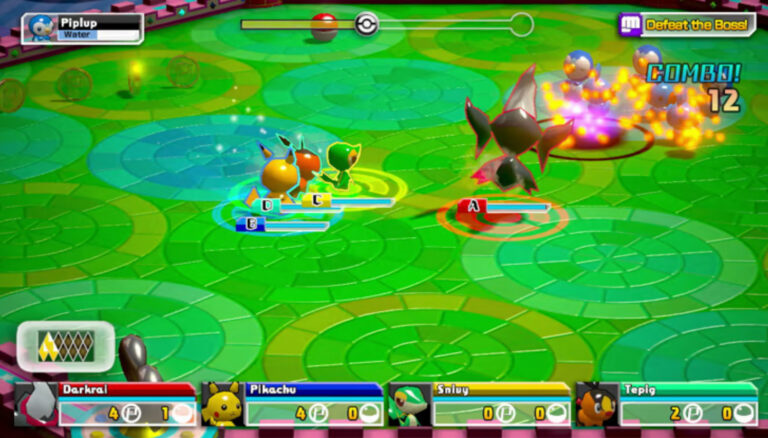 Some of the more notable Wii U download-only exclusives set to disappear for good include:
Affordable Space Adventures
Amiibo Tap: Nintendo's Greatest Bits
Chasing Aurora
Dr Luigi
The Letter
Mini Mario & Friends: Amiibo Challenge
Pokémon Rumble U
Pushmo World (Pullblox World in Europe)
Shut the Box
The region-locked nature of the Wii U means there will also be some games that will essentially become unavailable in specific regions that didn't get physical disc versions. These include:
Art Academy: Home Studio (unavailable in NA)
Mario vs Donkey Kong: Tipping Stars (unavailable in NA and PAL)
FAST Racing Neo (unavailable in NA)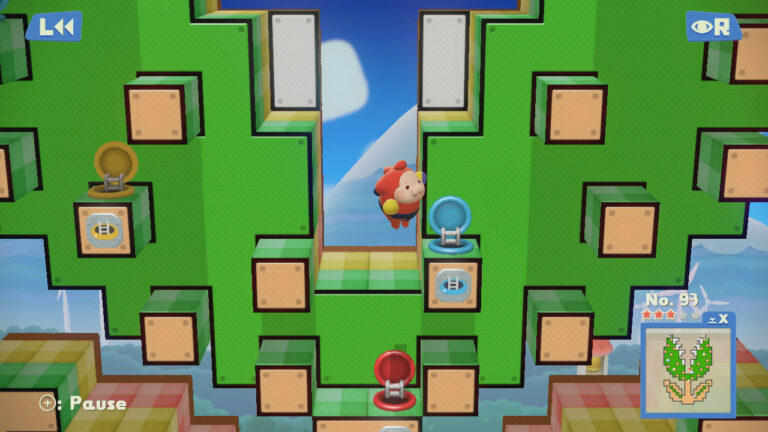 ---
Analysis: The 3DS games set to disappear
The scale of the impending eShop closure's impact is significantly larger on 3DS, due to its far greater library of games.
According to Nintendo's eShop data, there are 1,331 3DS digital titles available to buy in Japan, 1,075 in Europe and 1,099 in North America. This includes Virtual Console titles and retail titles with digital versions. In the west, not counting these, just over 600 of the games being removed are download-only 3DS eShop titles.
Again, this varies by region. In the UK, for example, there are 598 download-only 3DS games.
While many of these games will still be available on other systems, the 3DS's two-screen layout means it has a healthy number of exclusive titles. These include 3D-enhanced re-releases of a number of classic games, including Nintendo's 3D Classic range, which offered stereoscopic versions of games like Excitebike, Kid Icarus and Kirby's Adventure.
11 entries in Sega's 3D Classics series will also be gone forever in the west. While there were three separate cartridge compilations released in Japan, only one of these was released physically in the west. As such, 3D versions of the likes of Streets of Rage, Streets of Rage II, Out Run, Sonic the Hedgehog, Ecco the Dolphin and Gunstar Heroes will no longer be available in the west.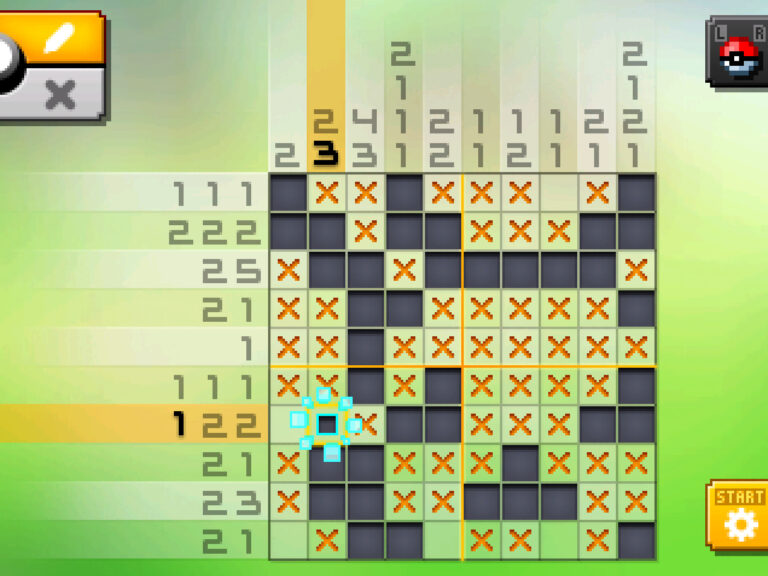 Other notable examples of games that are download-only and exclusive to the 3DS – and as such will essentially be gone forever – include:
Chibi-Robo: Let's Go, Photo
Dillon's Rolling Western 1 & 2
Dr Mario: Miracle Cure
Fluidity: Spin Cycle (Hydroventure: Spin Cycle in Europe)
Ketzal's Corridors (SpeedThru: Potzol's Puzzle in Europe)
Mario & Donkey Kong: Minis on the Move
Mini Mario & Friends: amiibo Challenge
Nintendo Pocket Football Club
Picross e – Picross e8
Pocket Card Jockey
Pokémon Battle Trozei (Pokémon Link Battle in Europe)
Pokémon Picross
Pushmo / Crashmo / Stretchmo (known as Pullblox / Fallblox / Fullblox in Europe)
HarmoKnight
Sakura Samurai: Art of the Sword (Hana Samurai in Europe)
Sanrio Characters Picross
Steel Empire
Tokyo Crash Mobs
Like the Wii U, the 3DS is region-locked, meaning titles that were released physically in some regions but only received digital releases in other regions will essentially be gone from those regions where they were digital-only.
For example, Nintendo's three critically acclaimed BoxBoy! games received a physical release in Japan, but will no longer be available in the west. The same goes for Mario vs Donkey Kong: Tipping Stars.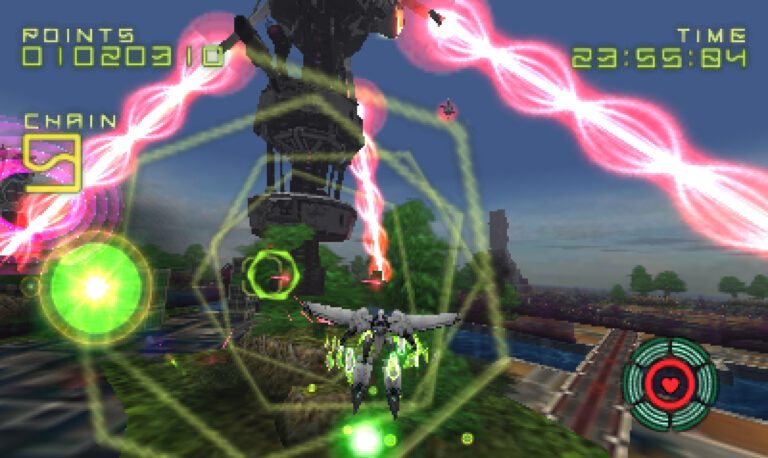 Also disappearing will be Guild01 and Guild02, which were compilation titles created by Level-5 and made in collaboration with a number of other studios including Grasshopper Manufacture. The compilations got physical releases in Japan, but were released as individual titles, including Liberation Maiden and Crimson Shroud, in the west.
Meanwhile, RPG fans in Europe may wish to buy Shin Megami Tensei IV at some point, because it was digital-only in that region and a physical North American cart won't work on a European handheld.
Of slightly less urgency are Phoenix Wright: Ace Attorney – Dual Destinies and Phoenix Wright: Ace Attorney – Spirit of Justice. Both titles were only released digitally in the west, meaning 3DS owners will no longer be able to buy English-language versions once the eShop closes. However, they have since been released on Android and iOS devices, meaning there's at least still another way to play them for now.
---
Analysis: Virtual Console is no more
The closure of the Wii U and 3DS eShops will also mean the termination of the final systems to support the Virtual Console service.
Once this happens, the only retro games provided by Nintendo will be the ones available on the Switch Online's various apps. The Wii Shop Channel, which was the first digital store to provide retro Nintendo games, was closed in 2019.
At the time of publishing, around 350 retro games released on the 3DS and Wii U in the west are not available to play on Nintendo Switch.
Switch Online also currently only supports NES, SNES, Nintendo 64 and Mega Drive / Genesis, meaning there are several Virtual Console platforms that will essentially be 're-retired'.
Combined, both Virtual Console services in the west contain around 350 games that aren't yet on Switch Online, including:
70 Game Boy Advance games
50 Game Boy games
31 Game Boy Color games
40 TurboGrafx-16 games
16 Game Gear games
30 DS games
35 Wii games
47 NES games, 27 SNES games and 8 Nintendo 64 games not on Switch Online
The Wii U Virtual Console consists of 497 games in Japan, 311 in North America and 300 in Europe and Australia.
This includes 70 Game Boy Advance games, none of which will be available on the Switch as it stands (unless Nintendo adds a GBA app to Switch Online before the eShops close).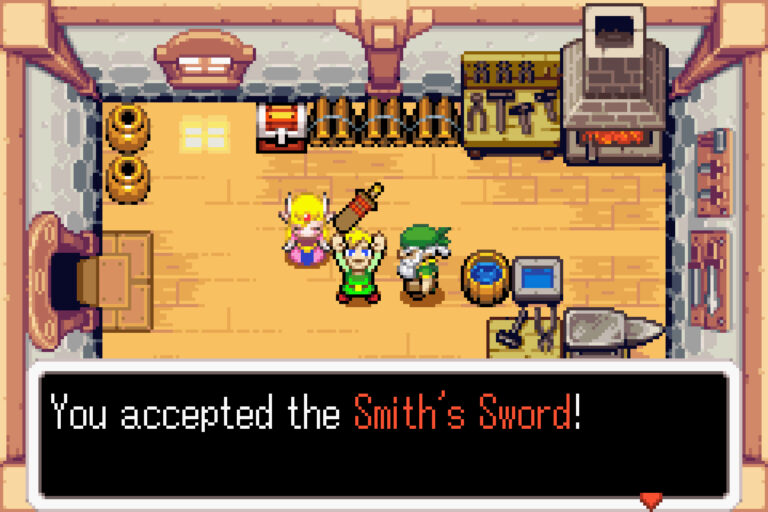 Highlights from this list of GBA titles, which will be removed from sale, include:
Advance Wars 1 & 2
F-Zero Maximum Velocity
F-Zero GP Legend
Final Fantasy Tactics Advance
Fire Emblem
Fire Emblem: The Sacred Stones
Golden Sun
Golden Sun: The Lost Age
Kirby: Nightmare in Dream Land
Kirby & the Amazing Mirror
The Legend of Zelda: The Minish Cap
Mario & Luigi: Superstar Saga
Mario Golf: Advance Tour
Mario Kart: Super Circuit
Mario Tennis: Power Tour
Mario vs Donkey Kong
Mega Man Battle Network 1-6
Mega Man Zero 1-4
Metroid Fusion
Metroid Zero Mission
Pokemon Mystery Dungeon
Super Mario Advance 1-4
Wario Land 4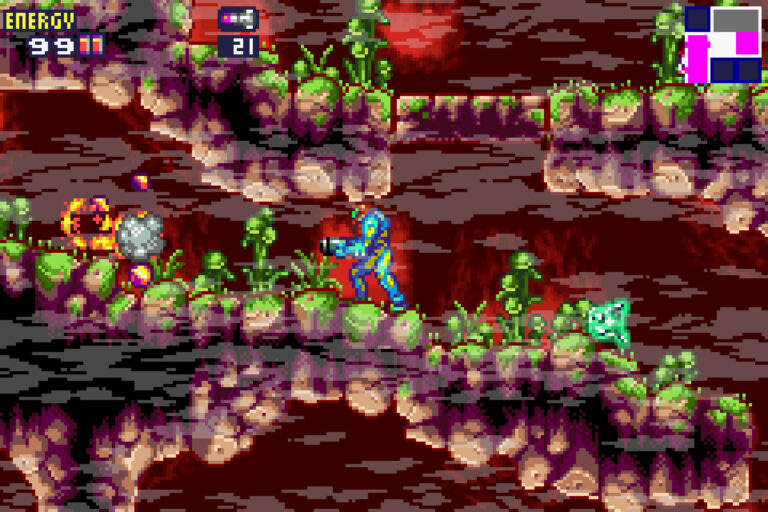 As well as the Game Boy Advance titles, there are 40 TurboGrafx-16 / PC Engine titles on Virtual Console which will also no longer be available.
The Wii U also received 30 DS titles, including Advance Wars Dual Strike, Fire Emblem Shadow Dragon, Mario & Luigi: Partners in Time, Mario Kart DS, Metroid Prime Hunters, New Super Mario Bros, Picross 3D, Star Fox Command, The Legend of Zelda: Phantom Hourglass and The Legend of Zelda: Spirit Tracks. These too will all be retired.
The same goes for the 35 Wii titles also currently available on the Wii U eShop, which will no longer be available for purchase digitally. These include Metroid Prime Trilogy, Donkey Kong Country Returns, Kirby's Epic Yarn, New Super Mario Bros Wii, Rhythm Heaven Fever, Sin & Punishment: Star Successor and Super Paper Mario.
While the 3DS Virtual Console is smaller – 310 titles in Japan, 223 in North America, 220 in Europe and Australia – it still boasts its own selection of unique titles. That's because the 3DS is the only format whose Virtual Console boasts Game Boy, Game Boy Color and Game Gear games.
There are 50 Game Boy games, 31 Game Boy Color games and 16 Game Gear games on the 3DS Virtual Console, meaning unless the much-rumoured Game Boy service comes to Switch Online, that's nearly another 100 titles that will no longer be available to legally buy digitally from Nintendo.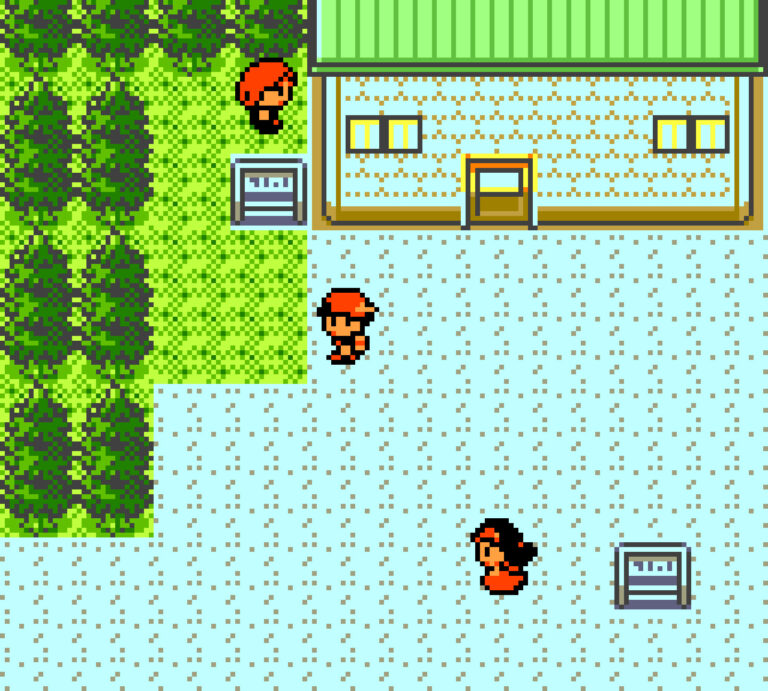 Highlights exclusively on the 3DS Virtual Console include:
Donkey Kong (1994)
Donkey Kong Land 1-3
Game & Watch Gallery 2
Kirby's Dream Land 1 and 2
The Legend of Zelda: Oracle of Ages / Seasons
Mario Golf
Mario Tennis
Mega Man I-V
Metroid II
Pokémon Red / Blue / Yellow
Pokémon Gold / Silver / Crystal
Pokémon Puzzle Challenge
Shantae
Super Mario Bros Deluxe
Super Mario Land 1 and 2
Wario Land 1 and 3
It should also be noted that even the formats already included with Switch Online have yet to acquire all the games currently on the Wii U and 3DS Virtual Console.
Indeed, there's a good chance they won't ever receive certain games, partly because a number of them have since been released on retro compilations by their original publishers, who may be unwilling to add them to a subscription service.
This is why numerous notable Konami, Capcom and Namco games aren't available on Switch Online, despite being available on the Wii U and 3DS Virtual Console services.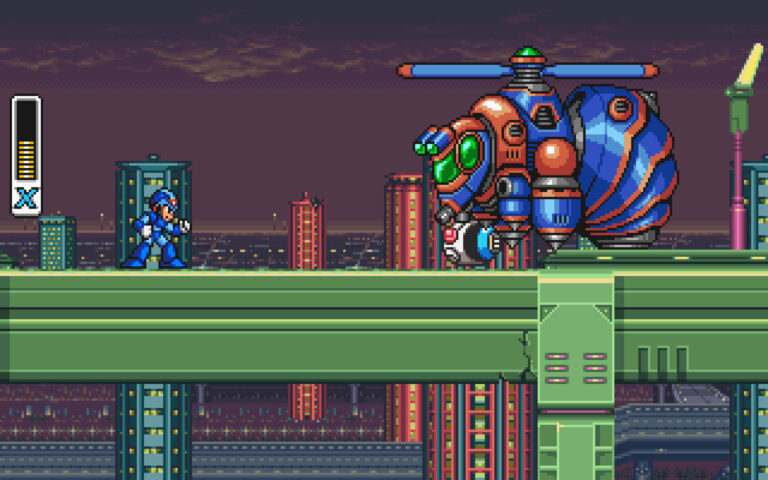 There are currently 47 NES games, 27 SNES games and 8 Nintendo 64 games that are on the Wii U Virtual Console but can't be found on Switch Online, meaning unless they're all added between now and March 2023, some titles will be left behind.
Games on NES, SNES and N64 Virtual Console but not on Switch Online
NES
Adventure Island
The Adventures of Bayou Billy
Baseball Simulator 1.000
Bases Loaded
Castlevania I-III
Crash n the Boys: Street Challenge
Dig Dug
Dig Dug II
Donkey Kong Jr Math
Double Dragon III
Duck Hunt
Flying Dragon: The Secret Scroll
Flying Warriors
Galaga
Gargoyle's Quest II
Golf
Hogan's Alley
Life Force
Little Ninja Brothers
Lode Runner
Mach Rider
Mappy-Land
Mega Man 1-6
Mighty Final Fight
Ninja Gaiden II
Ninja Gaiden III
Pac-Land
Pac-Man
Pinball
Renegade
Sky Kid
Spelunker
Stinger
Street Fighter 2020
Super C
Ufouria
Urban Champion
Wild Gunman
Xevious
Zoda's Revenge: StarTropics II
SNES
Axelay
Castlevania: Dracula X
Contra III
Cybernator
Final Fight 1-3
Genghis Khan II
Mega Man 7
Mega Man X / X2 / X3
Metal Marines
Nobunaga's Ambition
Pac-Attack
Pac-Man 2: The New Adventures
Rival Turf!
Romance of the Three Kingdoms IV
Street Fighter Alpha 2
Street Fighter II
Street Fighter II Turbo
Super Castlevania IV
Super Mario RPG
Super Street Fighter II
The Legend of the Mystical Ninja
Uncharted Waters
Vegas Stakes
N64
1080 Snowboarding
Bomberman 64
Donkey Kong 64
Excitebike 64
Harvest Moon 64
Mario Party 2
Ogre Battle 64
Wave Race 64
Nintendo game preservation: What's next?
While store closures on other platforms such as PlayStation and Xbox can be somewhat negated by emulation on modern consoles, the unique hardware of both 3DS and Wii U means this is not realistically a road Nintendo will be able to take in the future, not without sacrificing some of the experience at least.
That's why for game preservation, the ramifications of the eShop closures have the potential to be large. Wii U and 3DS haven't exactly been selling games in big numbers in recent years (or ever, in the former's case), but the fact that repositories like these have started closing down (and before that the DSi Shop and Wii Shop Channel) could be considered a worrying sign for the future of legal game preservation.
The Wii U is just a decade old – that's one year older than the PS4 – which could be considered a very early time to pull the console's entire digital library.
Realistically, this may not be the last time we see the closure of large digital stores like this, and no system is immune: the Wii sold 101 million units and it no longer has a digital store: who's to say the same won't happen with the Switch in the future, despite its own popularity?
What's clear for now is that Wii U and 3DS owners who've had their eyes on certain digital games for a while but never got around to buying them only have a few months left to do so.
Related Products
Pokémon Scarlet and Violet Dual Pack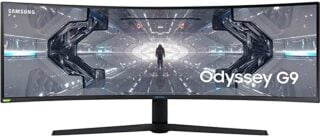 SAMSUNG 49-inch Odyssey G9 Gaming Monitor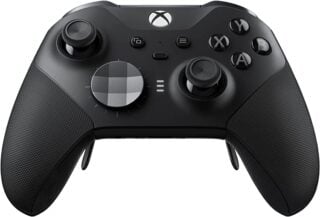 Xbox Elite Series 2 Wireless Controller
Other Products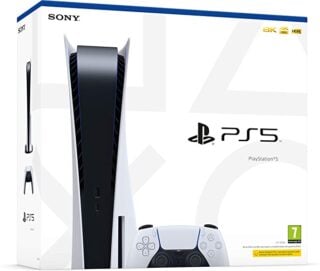 PlayStation 5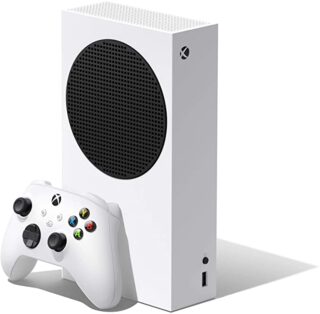 Xbox Series S
Some external links on this page are affiliate links, if you click on our affiliate links and make a purchase we might receive a commission.