Analysis: Call of Duty Warzone's developer has grown by nearly 50% in a year
Raven has hired over 100 people in 12 months as it transitions into a standalone super studio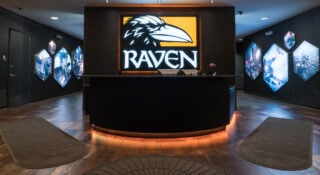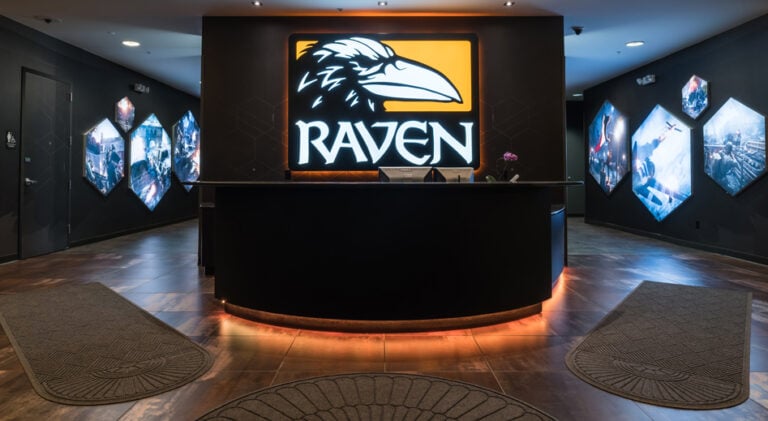 The extent of Call of Duty Warzone developer Raven Software's recent hiring spree has been highlighted, with VGC analysis suggesting the studio has hired over 100 staff in less than a year, with at least 40 more roles still set to be filled.
Raven's 100+ hires since August 2020 include at least 12 producers, nearly 40 programmers and testers, over 30 artists and animators, 10 designers and more.
Notably, Raven recently hired Far Cry 6's game director Ted Timmins as a new creative director for Warzone, Respawn's lead animator Manuel Torres Pineda, plus William Fine, who was a senior producer on Epic Games' own battle royale sensation Fortnite.
The hiring figures are based on public LinkedIn profiles and suggest Raven could have grown by nearly 50% in the last 12 months, as it staffs up in an attempt to satisfy the explosive growth of Call of Duty's free-to-play shooter.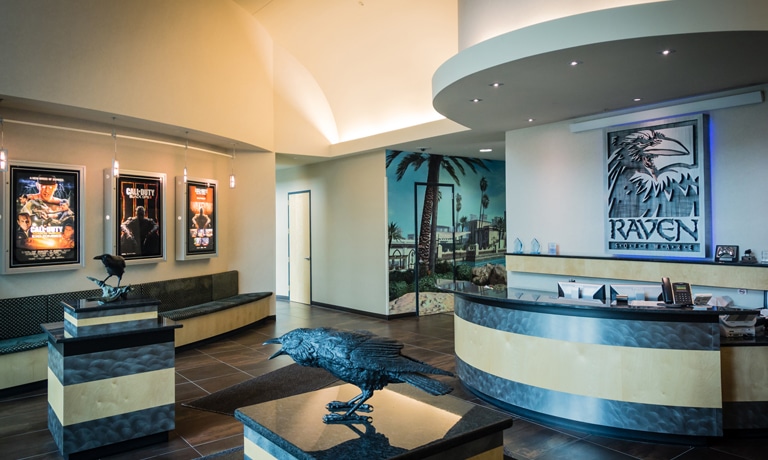 Activision's battle royale game has been a smash hit since its March 2020 launch, attracting six million players in 24 hours, 15 million in three days, 30 million in 10 days, 50 million in one month, 85 million in nine months, and 100 million in 13 months.
To cope with the demands of its ballooning player base, Raven – which since 2010 has acted as a support studio for every premium Call of Duty game – has been on a major recruitment drive, as it attempts to evolve into a true standalone series studio.
According to Raven's company profile on LinkedIn, around 350 people currently list the developer as their place of employment. Analysis of these profiles shows that at least 100 of these employees (listed below) joined in the past year, which tallies with the credits for 2020's Black Ops Cold War, which listed around 250 employees in its credits.
In 2015, a company photograph (see below) taken during celebrations for Raven's 25th anniversary showed around 150 employees, which suggests that it could have doubled in size in six years.
---
More Call of Duty:
Modern Warfare 2 release date | Best Vanguard loadout | Call of Duty Vanguard review | Modern Warfare 2 (2022) details | Best Warzone loadout | Warzone best sniper | Warzone best SMG | Warzone best Stoner 63 | Warzone best AK-47 | Warzone best Bullfrog
---
And the company is currently advertising a further 41 open positions, which could take its total number of employees to well over 400 – potentially near-tripling its staff count compared to 2015.
Creative director Amos Hodge told VGC in a Warzone interview published in April that the studio was "hiring like crazy" in response to the game's explosive growth, but suggested that it would also continue to contribute to premium Call of Duty games.
"We have jobs posted all over the place and we're looking for new talent," he said. "If any of your readers out there are interested… we have more ideas than we can do!
"Warzone was a smash hit success. All the studios are helping on it, but it's also additional to our normal Call of Duty schedule. We have a normal Call of Duty schedule and this is on top of that, so we've had to grow really fast."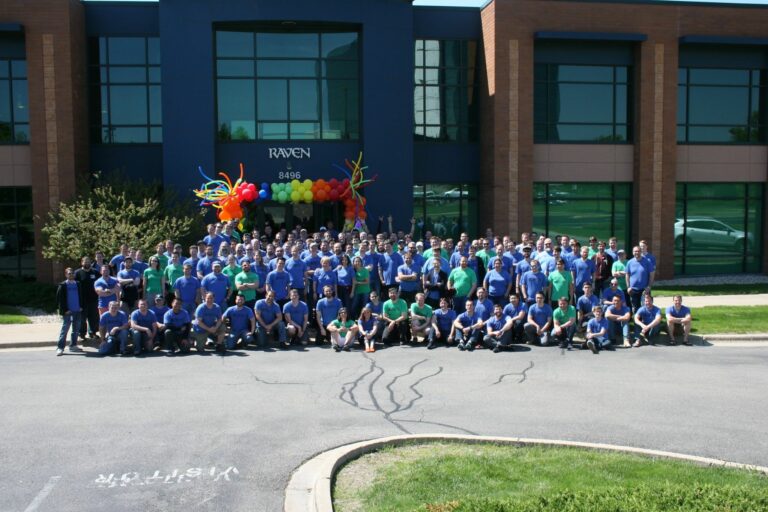 During its Q1 2021 earnings call in May, publisher Activision confirmed it was planning to triple the size of "certain franchise teams" compared to their sizes in 2019. This would entail the hiring of some 2,000 developers across the entire company, during the two-year period beginning in 2020.
VGC understands that virtually every internal studio at Activision is now working on Call of Duty.
Raven has ambitious plans for Call of Duty Warzone this year. As first revealed by VGC, the studio is planning to debut an entirely new game map alongside this year's (currently unannounced) premium franchise instalment, which will be called Call of Duty: Vanguard.
The new Warzone map will be the series' largest and most ambitious to date, sources told VGC, and is currently planned to coincide with the release of the new premium game, rather than arriving months later like Black Ops Cold War's Verdansk 84 did.
---
The list: Raven's Warzone hiring spree
Name (previous employer) – Date hired
Anthony Pitts (Bungie), senior environment artists – Aug 20
Becka Aigner, QA tester – Aug 20
Duncan Chetrafilov, QA tester – Aug 20
Joshua Kierzek, QA analyst – Aug 20
Joshua Frederick, QA tester – Aug 20
Kyle Peplow (Ubisoft), senior software engineer – Aug 20
Aron Hartigan (Activision), QA tester – Sep 20
Riley Shumway, QA tester – Sep 20
Seth Glaser, associate gameplay programmer – Sep 20
Daedra Christopher (343), level designer – Oct 20
Kamron Egan (EA), senior software engineer – Oct 20
Theo Tsapakos (WB Games Boston), online engineer – Oct 20
Aaron Chrystal, associate weapons animator – Nov 20
Alexis Barth (Ubisoft), community manager – Nov 20
Courtney MacKenzie Ouellette (NeatherRealm), associate producer – Nov 20
Brian Marquez (Adult Swim), associate producer – Nov 20
Dominic Camargom, lead gameplay engineer – Nov 20
Ian Anderson (Infinity Ward), associate artist – Nov 20
Matthew Ventures (Epic), gameplay engineer – Nov 20
Mike Parilla (High Voltage), associate producer – Nov 20
Steven de la Torre, UX technical designer- Nov 20
Victor Tafolla (Wargaming), production coordinator – Nov 20
Elijah Sheggeby (Activision), QA tester – Dec 20
Mike Cook (Activision) QA tester – Dec 20
Mike Heflin (High Voltage), producer – Dec 20
Nathan Hernandez (Tenacious), technical animator – Dec 20
Alexander Rose, QA tester – Jan 21
Britt Brown, operations manager – Jan 21
Benjamin Lishka (Naughty Dog), lighting artist – Jan 21
Evan Avillanoza (Activision), QA tester – Jan 21
Faith Daignault (Bluepoint), junior animator – Jan 21
Jeff Degenhardt (Hanger 13), lead environment artist – Jan 21
Josh Merriman, QA tester – Jan 21
McKenzie Burch, associate tech animator – Jan 21
Nathan Laitinen, JR animator – Jan 21
Nicholas Seccondro, associate tech animator – Jan 21
Rahul Madhyan (Rockstar), associate tools engineer – Jan 21
Robert Price, JR systems designer – Jan 21
Sara Shoys, career development manager – Jan 21
Stephan Williams (Bungie), VFX artist – Jan 21
Tanner Steele (Ubisoft), software engineer – Jan 21
Tyler Trombley, gameplay engineer – Jan 21
Brandon Kidwell (EA), associate systems designer – Feb 21
Caughet Zachery, associate producer – Feb 21
Mitchell Ozanne, senior tech animator – Feb 21
Seung Lee (InXile), senior gameplay animator – Feb 21
William Fine (Epic), senior director, production – Feb 21
Ben Lisle (High Voltage), UI artist – Mar 21
Carina Nieto (NeatherRealm), associate producer – Mar 21
Carlos Morales, QA tester – Mar 21
Constantine Krystallis (Guerrilla), senior facial animator – Mar 21
Elise Ganser (Epic), dev support engineer – Mar 21
Emmet Ryan, senior systems admin – Mar 21
Jacob Denny, audio designer – Mar 21
John Wagner, QA tester – Mar 21
John (J.J.) Williams (NetherRealm), senior systems designer – Mar 21
Ken Morris (NetherRealm), associate producer – Mar 21
Patrick Benassi (Blizzard), associate producer – Mar 21
Reed Shingledecker (Infinity Ward), lead VFC artist – Mar 21
Tibor Toth (Splash Damage), expert environment artist – Mar 21
Jason Rhode (Activision), producer – Apr 21
Chase Williams (Sony), producer – Apr 21
Dickins Chong, associate designer – Apr 21
Michael Egnew, technical animator – Apr 21
Austin Bunker, associate operations engineer – May 21
Austin O'Brien, associate community manager – May 21
Bert Farache (EA), senior MP animator – May 21
Bumjin Lee (EA), studio character artist – May 21
Collin Quinn, gameplay UI engineer – May 21
Dylan Burgess, JR environment artist – May 21
Jessica Valdez (Activision), QA tester – May 21
Jonathan Poulter, production coordinator – May 21
Jordan Ruhala, JR audio designer – May 21
Kyle Lanphere (Blizzard), associate producer – May 21
Luke Nelson (Bethesda), senior lead online engineer – May 21
Parker Miltsch, JR environment artist – May 21
Armon Walker, production coordinator – Jun 21
Autumn Prazuch, QA tester – Jun 21
Codey Robinson, gameplay UI engineer – Jun 21
Chris Holzworth, narrative designer – Jun 21
Evan Gilbert (Activision), QA tester – Jun 21
James Jenkins (Naughty Dog), environment artist – Jun 21
Jared Krahn, rendering engineer – Jun 21
Jason Schoonover (Starbreeze), senior level designer – Jun 21
John Elhardt (Activision), QA tester – Jun 21
Joon Kim (Hardsuit), concept artist – Jun 21
Josh Kohn (Epic), associate producer – Jun 21
Marwab Nazanda, gameplay UI engineer – Jun 21
Matthew Hornback (Blue Sky), technical lighting artist – Jun 21
Nicholas D'Alfonso, JR photogrammetry artist – Jun 21
Rudrangshy Nandi, Jr gameplay UI engineer – Jun 21
Savana Jonau (High Voltage), UI artist – Jun 21
Chelsea Clasen, QA tester – Jul 21
Clayton Rud (Activision), QA tester – Jul 21
Gregory McDonald (Treyarch), lead asset artist – Jul 21
Jarod Frank, JR VFX artist – Jul 21
John Kennedy, associate concept artist – Jul 21
John Plou, senior gameplay UI engineer – Jul 21
Manuel Torres Pineda (Respawn), lead AI animator  – Jul 21
Matthew Strack, multimedia specialist – Jul 21
Ted Timmins (Far Cry 6), creative director – Jul 21
Joshua Javaheri (Ghostpunch), outsourcing manager – Jul 21