Analysis: 2,000 digital-only games will disappear when PlayStation closes its stores
Many titles will be lost for good and others will become Xbox exclusives, VGC analysis shows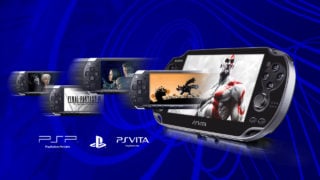 Over 2,000 digital-only games will no longer be available for purchase when Sony closes the PSP, PS Vita and PS3 stores this summer, VGC analysis has revealed.
Although users will still be able to redownload their previous purchases for the foreseeable future, from July 2 it will no longer be possible to buy games on the PS3 or PSP online marketplaces, and come August 27 the same will apply to the Vita too.
Of the games set to disappear from the formats, the vast majority are available on other platforms such as older PlayStation consoles or PC. However, around 138 games will essentially become lost forever once the stores close, our analysis suggests.
---
UPDATE 04/04: 138 PlayStation games will no longer be available for purchase in any form when Sony closes the PSP, PS Vita and PS3 stores this summer, VGC analysis has revealed.
---
Some titles will essentially become Xbox console exclusives, such as Beyond Good & Evil HD, Lara Croft and the Guardian of Light and both Bionic Commando games.
In total, around 2,200 digital-only games will disappear after the stores close, including:
Around 630 digital-only Vita games
Around 730 digital-only PS3 (PSN) games
A small number of digital-only PSP games
293 PlayStation Minis
336 PS2 Classics
Around 260 PS1 Classics (particularly on PSP and Vita)
The numbers above are estimates: Sony has pulled the online versions of the stores already which has made exact data more difficult to find. As such, we've had to rely on creating our own lists to come up with these figures, and there will be some discrepancies (such as games that were already pulled from the store in the past).
PlayStation Store closing: Games analysis
The main takeaway from VGC's analysis is that of the many thousands of games that will be removed from the PS3, Vita and PSP stores, more than 2000 of these will no longer be playable on the hardware in question.
As of mid-2017, when the last accurate information was sourced, around 630 Vita games were only available digitally. This list is likely to be higher today, due to the continued support of the Vita from some indie developers despite decreased popularity of the hardware.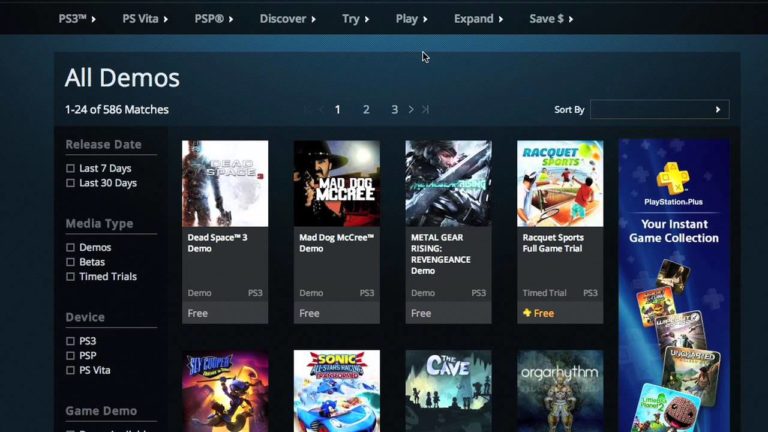 Based on trophy information from the PlayStation Trophies website, around 730 PlayStation 3 games were only released digitally (otherwise known as PSN titles). As previously stated, some of these will have already been delisted so expect the total number of games to be removed this summer to be a little lower.
There were also a total of 336 'PS2 Classics' released digitally for the PS3, as a way to make up for the removal of backwards compatibility in later models of the hardware. This won't be an issue for anyone with an early PS3 model who can still find the physical discs, but everyone with later models will lose the ability to buy these PS2 titles.
The number of digital-only PSP games is relatively low, mainly because digital distribution was still in its infancy for much of the handheld's life.
There was also, however, the PlayStation Minis service, which was launched on October 1, 2009 to coincide with the release of the digital-only PSP Go handheld (which, incidentally, will no longer have any legal way to receive new games once the store closes). A total of 293 Minis were released: these will all be gone too.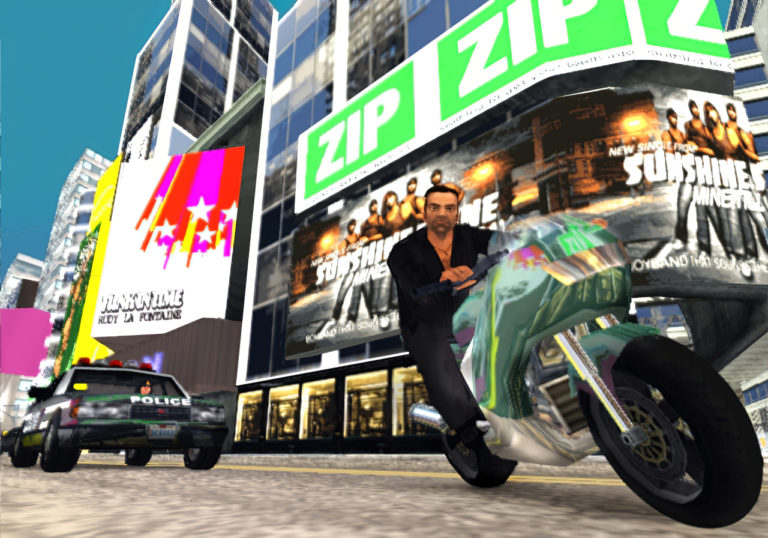 This will also mean the end of the PS1 Classics library, which let users play original PlayStation games on the PS3, Vita and PSP. There were around 260 of these in the west, and they'll all be gone too (Japanese players had nearly 800 to choose from).
It's worth noting that, unlike PS2 games, all PS3 models can play disc versions of PS1 games, so while you'll no longer be able to buy PS1 Classics on Vita or PSP you'll still be able to play the physical versions on PS3.
PlayStation Store closing: The games lost forever
In terms of general preservation, the vast majority of the digital-only PlayStation games were also released on other systems – many were released on Xbox 360 or PC and others were re-released on PS4, while some of the handheld titles were also released on mobile.
Obviously, the physical disc versions of the PS2 Classics can also still be played on PS2 consoles. As such, while these games will disappear from PSP, Vita and PS3, they can't truly be considered 'lost' because they'll still be available in some form (albeit no longer on every format).
There are, however, around 138 games that were exclusive to the PS3, Vita and/or PSP that will essentially become lost forever once the stores close. These include the likes of Infamous: Festival of Blood, Echochrome II, Lumines Supernova, The Last Guy, Rain, Trash Panic, Pain, PixelJunk Racers, Tokyo Jungle, TxK and MotorStorm RC.

The Xbox brand has been extolling the virtues of backwards compatibility for some time now, and the upcoming store closures will also have something of a positive impact on how the Xbox library is perceived. As soon as the store closes, a number of games that were previously multi-format will automatically become Xbox console exclusives.
The likes of Beyond Good & Evil HD, Rayman 3 HD, Far Cry 3: Blood Dragon, Castlevania: Lords of Shadow – Mirror of Fate HD, SoulCalibur II HD Online, Resident Evil Code: Veronica X, Lara Croft and the Guardian of Light and both Bionic Commando games will soon only be available to purchase on Microsoft's consoles.
The biggest third-party company affected by this by far will be Sega, who went through a spell releasing HD versions of a number of its past games on both Xbox Live Arcade and PSN. Almost all of these will become Xbox exclusives overnight.
HD versions of Sega titles like Daytona USA, Fighting Vipers, Jet Set Radio, NiGHTS Into Dreams, both Sonic Adventure games, Sonic the Fighters, Sonic CD, Virtua Fighter 2, Sonic CD and Space Channel 5 Part 2 will all soon only be available to buy on Xbox consoles (and PC).

It isn't just Xbox owners who will have something new to boast about: lightgun games Resident Evil: The Darkside Chronicles and Resident Evil: The Umbrella Chronices will go back to being Wii exclusives too, since both were only released digitally on PS3.
PlayStation Store closing: PS Now solution
There is one solution of sorts that will remain for PlayStation owners once the stores close: PlayStation Now. Of the 800 or so games currently in the streaming service's library, 134 of them are digital-only PS3 games, meaning when the store closes – assuming these games remain in the PS Now library – this may be the only way for newcomers to play them on a PlayStation console.
Of course, this won't be considered ideal for many players. Game streaming is still far from flawless, and some games (in particular ones with fast-moving visuals such as racing games or Sonic titles) can end up looking extremely pixelated on PS Now, while lag is an ever-present reality.
Add to this the obvious problem that there's no guarantee these games will stay on the PS Now library forever – or indeed that PS Now itself will stay around for a long time – and it's clear this can only be considered a temporary fix, and even then one that's a lesser experience to downloading and storing a local digital copy.

Ultimately, the ramifications of the closures have the potential to be large. While it's fair to say the PS3, Vita and PSP digital stores haven't exactly been selling games in high quantities in recent years, the fact that repositories like these (and before that the DSi Shop and Wii Shop Channel) have started closing down can only be a worrying sign for the future of legal game preservation.
The Vita in particular is only nine years old – given that the PS4 turns eight later this year, that could be considered a very early time to pull the console's entire digital library, especially given the reports that emerged after the announcement was made, claiming that some developers are still in the process of making Vita games and now, without warning, have to decide whether to rush them out before the store closes or abandon the projects they've been working on.
Realistically, this may not be the last time we see the closure of large digital stores like this. Last year Nintendo closed down the Wii U and 3DS eShops in 42 Latin American and Caribbean countries, meaning it's probably only a matter of years before the same happens worldwide.
No system is immune to this: the Wii sold 101 million units and it no longer has a digital store: who's to say the same won't happen with the PS4 or Switch in the future despite their huge popularity?
What's clear for now is that PS3, Vita and PSP owners who've had their eyes on certain digital games for a while but never got around to buying them only have a few months left to do so.
Related Products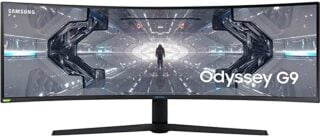 SAMSUNG 49-inch Odyssey G9 Gaming Monitor
Other Products
Some external links on this page are affiliate links, if you click on our affiliate links and make a purchase we might receive a commission.