An NHS executive had her Twitter accounts stolen by PS5 scammers
Scammers advertised fake PS5 orders to boss's 140,000 followers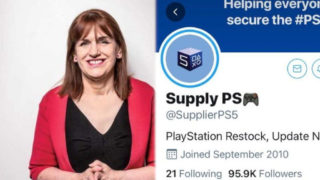 A senior NHS executive had her Twitter accounts hijacked for a PlayStation 5 sales scam, it's claimed.
Helen Bevan, who is NHS Horizon's chief transformation officer, lost access to her two Twitter accounts with nearly 140,000 followers, which were wiped and rebranded as profiles designed to help followers purchase PS5 consoles.
One of the accounts was for Bevan's professional work with 97,000 followers, and the other was about her cat, a local "celebrity", which was followed by 36,000 people, she told the BBC.
Bevan now has the accounts back, but said she has received dozens of messages from people who were scammed by the fake PS5 account. The scammers were allegedly advertising PS5s for sale at upwards of $450 (£320).
"They were following Walmart, Dixons, PC World, Target," she said. "They would wait for them to tweet about PS5s and then reply, saying we've got PS5s in stock now, DM [direct message] me."
The scammers also posted Fleets featuring photos of PlayStation boxes, the exec said.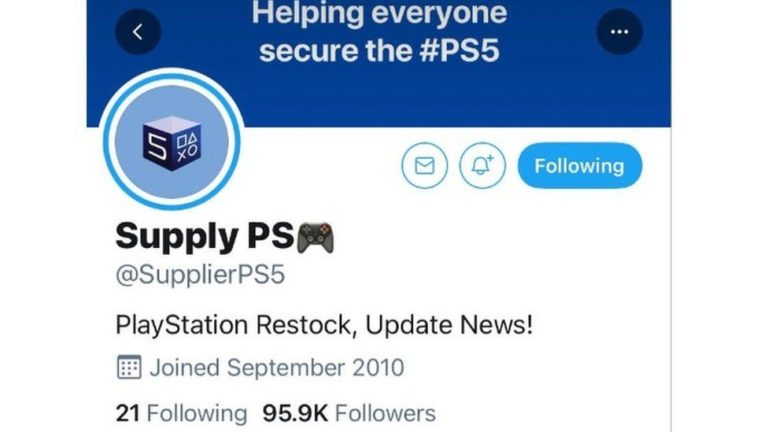 The accounts were hijacked the day before the NHS boss was due to lead an online event for thousands of people, the BBC reports, and she had encouraged her audience to engage with her Twitter.
To make matters worse, Ms Bevan was scammed again when someone promised to have her accounts restored within 25 minutes in return for a fee of £110.
"I don't think he did anything, he kept sending me films of computer files whirring, saying this is me doing your work," she said.
"Then he said he had got it back, but Twitter had changed the verification and he needed an extra $100, then he wanted a service charge… they prey on desperate people."
After two days, Twitter restored the accounts for her, Bevan said, and she accepts that the money she handed over is lost.
The exec said she has no indication of how many fake sales were generated, and had explained to all who messaged her that she was also a victim of the scam.