An Assassin's Creed Codename Jade beta launches in August
The test will be available on Android and iOS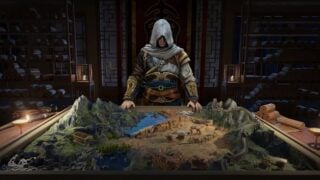 An Assassin's Creed Codename Jade beta will kick off on August 3.
The closed beta test will be available on Android and iOS, and registration is available through the game's official website.
Codename Jade is a free-to-play game set to be published by Tencent's Level Infinite division, after Ubisoft announced a major strategic partnership with the Chinese company last year.
"Explore the path of Xia in Assassin's Creed Codename Jade, set in the third century BC, during the time of one of the first unified dynasties in China," says Level Infinite. "An unprecedented era of trade and cultural exchange between East and West is just beginning, but with this comes new challenges and threats lurking in the shadows.
"From the Great Wall outside the empire's borders to the imperial capital of Xianyang, journey through a world filled with ancient history and hidden dangers. Defend against the Xiongnu and work to dismantle conspiracies, taking on greater responsibilities, and facing new challenges."
The game promises to offer players a "huge" open world to explore.
"Step into ancient China and journey through 2,000 years of history. Explore the prestigious dynasties of the East, defend the Great Wall and uncover the secrets of the terracotta warriors. Experience the breathtaking scenery of Xianyang, the imperial center, and mingle with eastern merchants."
More than 20 minutes of Assassin's Creed: Codename Jade gameplay footage leaked online last year.
Related Products
Some external links on this page are affiliate links, if you click on our affiliate links and make a purchase we might receive a commission.