An alleged Nintendo leak has unearthed early game prototypes
Source code for classic games including Yoshi's Island said to have leaked online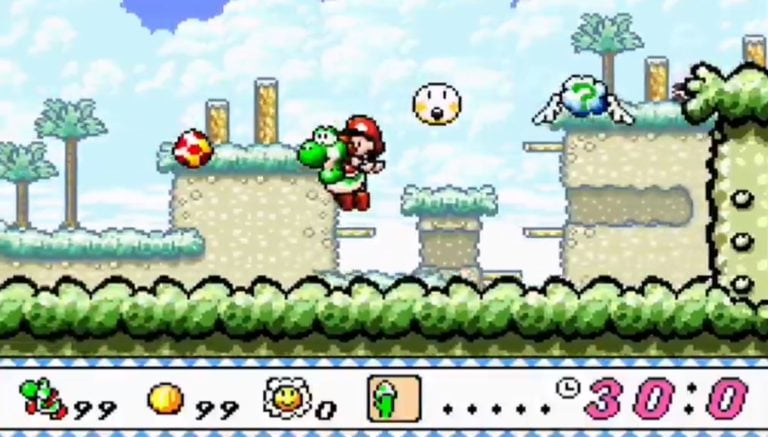 Prototype versions of classic Nintendo games including Yoshi's Island, Super Mario Kart and Star Fox appear to have leaked onto the internet.
The early demos are said to be part of an alleged leak of Nintendo source code, which could be linked to a larger breach of legacy Nintendo data which was first reported in May.
So far videos claiming to show early prototypes of Super Mario Kart and Super Mario World 2 (Yoshi's Island) have appeared online, supposedly repurposed from the leaked source code. Early sprite artwork for Super Mario World and others also appears to have leaked online.
The videos claiming to show prototype versions of Yoshi's Island are the most significant, showcasing entirely new UI and levels. One prototype for Mario World 2 – called "Super Donkey" – shows an entirely new character in a forest environment.
---
VGC's Nintendo Features:
History of Mario Kart | Best Wii Games | Best N64 Games | Best GameCube Games | Switch classic games | How to buy Switch games from different regions | Super Nintendo World Stamps guide | Super Nintendo World Keys guide | Pokémon Go free codes
---
According to an anonymous post on the 4chan forum, the leak also includes the source code for F-Zero, Legend of Zelda: A Link to the Past, Super Mario RPG, Super Mario All-Stars, Link's Awakening DX, Star Fox 2, Wild Trax and Pokémon Diamond and Pearl.
The leak is also said to include data for the Wii Shop Channel, a Wii Game Boy emulator, China's iQUE service and more.
The data could have huge implications for the rom hack scene and allow modders to create native PC versions of classic games and edit them.
According to various sources archived on Resetera and Reddit, over 2 terabytes of Nintendo data was allegedly leaked online in May, including the original source code for Nintendo 64, GameCube and Wii.
Test software for the Nintendo 64, including a 'Mirror House Cornflakes' demo, were also allegedly included in the leaked data.
The leaks also reportedly contain internal documentation related to GameCube, Nintendo DS, Nintendo 64 (and its 64DD add-on), Wii and the China-only iQue, showing how the systems work and the development processes behind them.
Of more interest to gaming archivists will be the suggestion that the full leak could also contain early Spaceworld demos of many N64 titles, however, this data is seemingly yet to surface.
Earlier this year a fully functioning PC port of Super Mario 64 began circulating online, following a breakthrough last year when fans were able to decompile the game's code. However, this was created via reverse engineering the game's source code and not via leaked data.
The data could, in theory, be used to create illegal clone hardware able to run software and operate exactly like the original systems.
The PC emulation community could also theoretically use the data to improve their software so that it imitates the original systems perfectly. However, since the leaked documentation has been illegally obtained this would put them in murky territory.
The data is said to originate from a server hack related to BroadOn, a company Nintendo had contracted to develop Wii hardware and software.
Since 2018 various Pokémon data has been leaked online, including debug roms for Pokémon Blue, Yellow, Gold and Silver, alongside source code, Spaceworld '99 demos and an internal GameBoy PC emulator.
Related Products
Other Products
Some external links on this page are affiliate links, if you click on our affiliate links and make a purchase we might receive a commission.