An 87-year-old Animal Crossing fan 'has been immortalised in New Horizons'
'Audie' appears as new character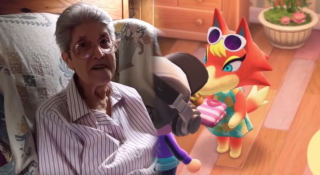 An 87-year-old Animal Crossing player has seemingly been immortalised in the series' latest instalment.
Grandmother Audrey was thrust into the spotlight last year via a YouTube video in which she revealed her near-4,000-hour playtime on Animal Crossing: New Leaf.
In the video – which has been viewed almost 10 million times – the senior citizen revealed she had played the 3DS game nearly every day for four years, amassing 3,580 hours of playtime.
UPDATE: Reacting to the news, Audrey's game designer grandson Paul Hubans said he "choked up" when he saw she had been added to Animal Crossing.
ORIGINAL STORY CONTINUES: Audrey quickly became a hit with the game's community, amassing almost 10 million views on YouTube alone. Recently fans raised $500 to purchase her an Animal Crossing edition Nintendo Switch.
With New Horizons set to release on March 20, a new villager has now been discovered named Audie, the same name as Audrey's own Animal Crossing character seen in her popular YouTube video.
It's not the first time Nintendo has immortalised a famous fan in one of its games: in 2017 players discovered a Legend of Zelda: Breath of the Wild character seemingly based on the late Robin Williams, who was a big fan of the adventure series.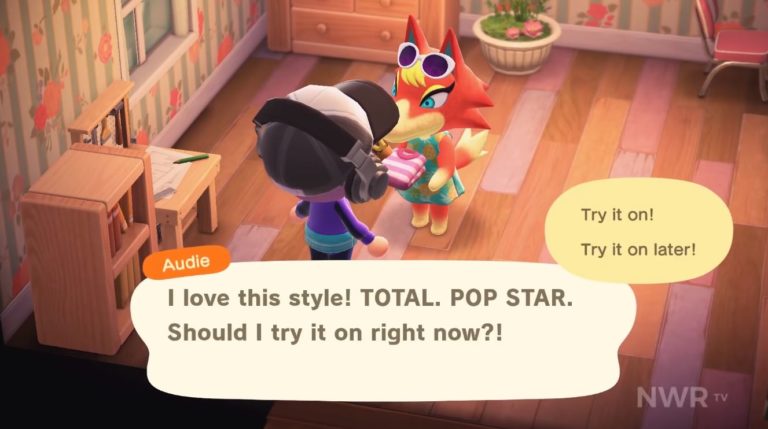 Animal Crossing: New Horizons reviews were published on Monday ahead of the game's release this week.
Horizons has been widely praised by critics and at the time of publication it is one of the highest reviewed Nintendo Switch games to date, according to review aggregation site Metacritic.
VGC's Animal Crossing: New Horizons review says the "comforting life sim is a tranquil haven at a time the world needs it most".
Animal Crossing: New Horizons will be released exclusively for Nintendo's console on Friday, March 20. It can be pre-ordered from retailers including Best Buy, Amazon and Game.