Amid 'development hell' claims, BioShock's creator says ditching work should be viewed as 'a luxury'
Ken Levine thinks some developers struggle with "the most important lesson in games"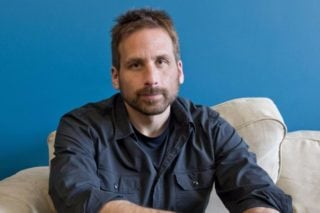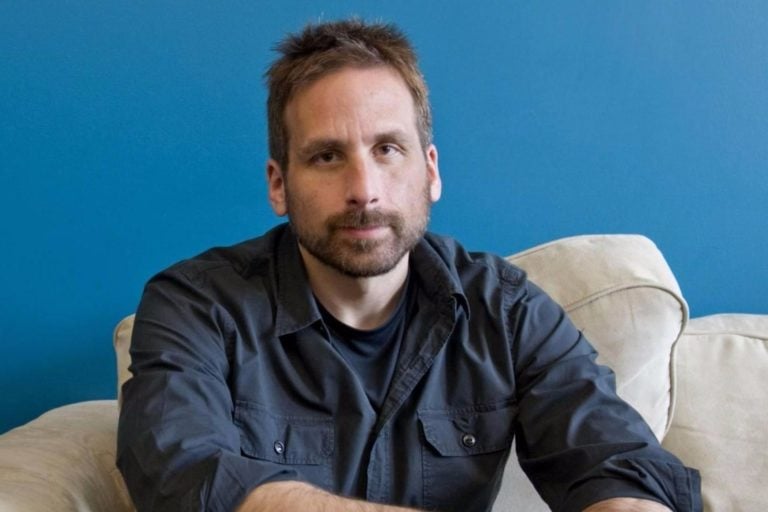 Amid claims that his latest project is stuck in development hell, BioShock creator Ken Levine has discussed his approach to game creation, including what he called the "luxury" of being able to discard work and start over.
Levine closed BioShock studio Irrational Games in 2014 to form a smaller outfit, initially made up of 15 staff, called Ghost Story Games.
In the years since very little has been revealed about the studio's debut project. However, early this month, Bloomberg reported that the game was meant to be a BioShock-style shooter set on a space station, where three inhabiting factions would react to the player's choices.
It's claimed the game was originally targeting a 2017 release, but that it has suffered from a series of reboots and staff departures, including half of the studio's original team.
Bloomberg said it spoke to 15 current and former Ghost Story employees, many of whom described Levine as difficult to work for, with some claiming he would alienate or intimidate those he didn't see eye to eye with.
Levine was criticised for what some viewed as an inability to clearly communicate his vision and accused of regularly making changes of direction which meant the project failed to progress and significant amounts of work thrown out.
While Levine declined to comment on the accusations when approached for an interview with Bloomberg, he's now discussed his approach to game development—and what he called the "luxury" of being in a position to be able to throw away work that doesn't achieve his goals—in a wide-ranging Arcade Attack interview published on Wednesday.
It's unclear when the interview was conducted, but it sounded as though Levine may have been addressing some of the criticism levelled at him in Bloomberg's report.
Discussing his early career at Looking Glass Studios, Levine detailed the process of writing Thief, which saw him forced to go back to the drawing board on multiple occasions.
"Thief was a bunch of different game ideas before they became Thief but they all shared a common element, which was this notion that it would be cool to be working around a world and hear an AI talk in the world and say, 'is somebody there?' And that's not something that really existed in games – maybe Metal Gear had the initial impulses of AI awareness ramping up.
"We sort of took that notion of having AIs, that their whole awareness arcing up and down was this whole cycle that you go through, and that was really good for stealth because you were getting a lot more feedback. That element really remained through all those game ideas."
Levine wrote pitch documents for games with titles such as Better Red Than Undead, Dark Camelot, and Dark Elves Must Die. He said he built a different world setting and mechanics for each of them which were ultimately discarded.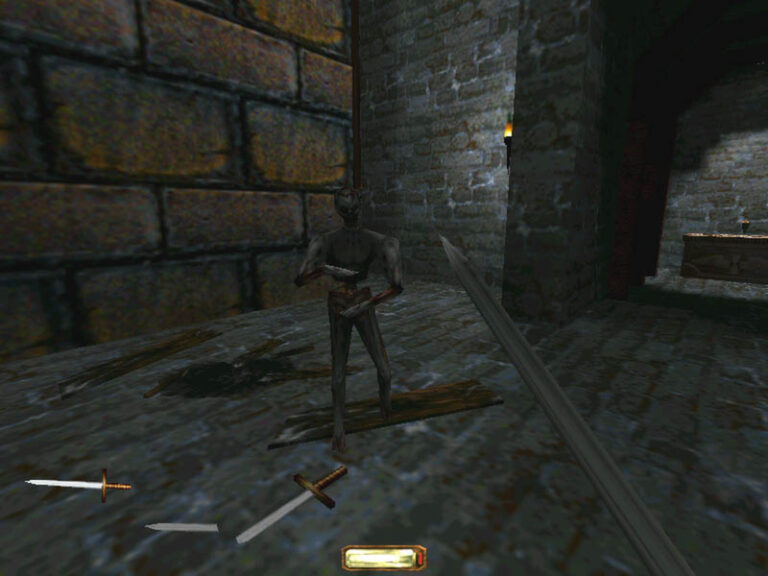 "The guy I was working with, my mentor figure at the time, was Doug Church at Looking Glass, and we'd talk about them for a while, and he'd end up saying this isn't going to work. I'd have to learn very quickly to bounce back from rejection and I think he was right in all those cases, like I think Thief was the best of those ideas, it was the most unified of all those ideas.
"But it was a very good lesson. I think it's an important lesson for young developers to learn, that just because you wrote something, you created something, doesn't mean it's good, or good enough.
"And I can go back and think about all those things – they were good, and they had their strengths, but we actually came up with something better, and it really gave me the most important lesson in games, which I think a lot of developers struggle with, which is you've got to throw out your work.
"As a writer, there's a saying: writing is rewriting," he continued. "And it's a luxury in the games industry to be able to do that. I have been fortunate enough to be able to have that luxury and I think most of the reason that if the work I do is good, it's because I've been able to say no, this isn't working and move on and throw it out.
"And that can come across as indecisiveness and I can definitely see why people feel that way, but for me, I don't know another way to get there, but it also requires you to be willing to pick up that pen again and start over, and I think it's critical, so I view it as a luxury."
One Ghost Story employee told Bloomberg the studio's debut game now appeared to be on track, but that it could still be a couple of years away from releasing.
Levine didn't comment on when the title might come out, but he told Arcade Attack that he's keen to avoid the mistake of showing it too early, as he feels Irrational did with BioShock Infinite.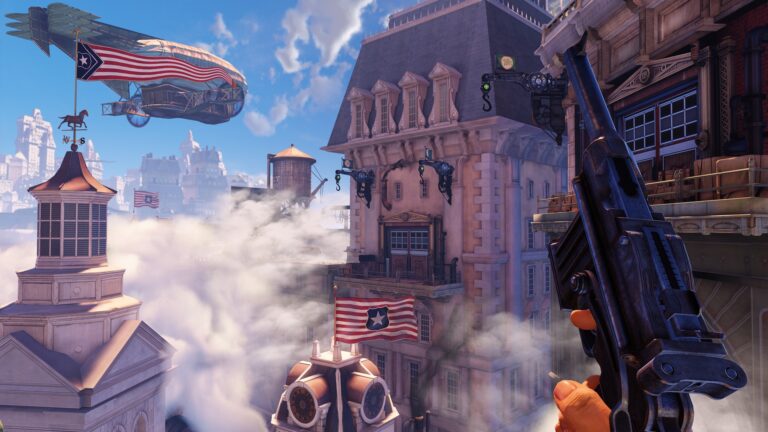 "I think people will be surprised but unsurprised by what they see in equal measures," he said. "But it is something quite, quite interesting and I'm looking forward to showing it to people.
"I don't want to have a long period of having to build up interest and hype because it would end up feeling fairly inauthentic and I think that gamers want to know what they're getting and the only way to do that really is to announce closer to launch.
"We just don't want to go out there and show something that won't end up being completely representative of the final game, as much as we can," he added.
"And so it's been hard because we haven't been able to share any news with our fans for a very long time and I think a lot of people are like, 'what are they doing there, are they just sitting around doing nothing?' And I understand that, but we are taking on a very challenging product, but I can promise you it's being worked on every single day and we're very excited about it."
Elsewhere in the interview, Levine confirmed he is not involved with the next BioShock game, which is in development at 2K studio Cloud Chamber and is reportedly targeting a 2022 release.
"Same as [with] BioShock 2 – I'm not involved with it at all. I don't want to do half measures, I never want to be half in and half out, so I wish them the best and I know as much about the game as anyone else essentially and I'll play it as a player when it comes out."
Related Products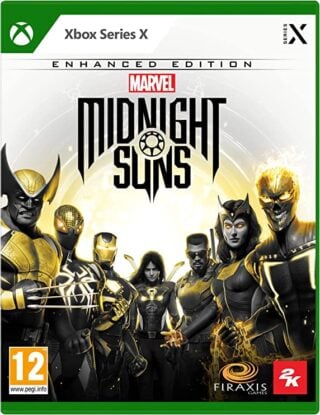 Marvel's Midnight Suns - Enhanced Edition (Xbox Series X|S)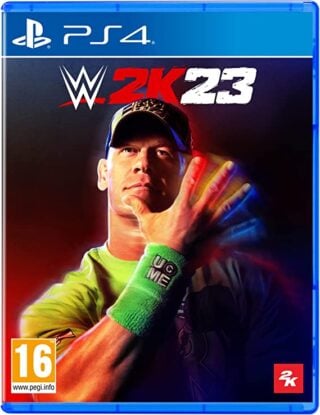 WWE 2K23 (PS4)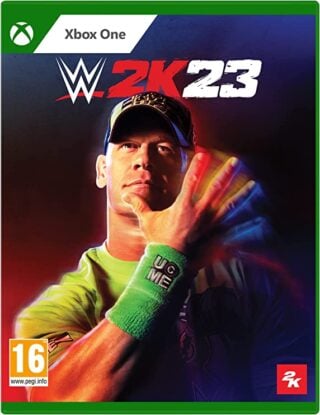 WWE 2K23 (Xbox One)
Other Products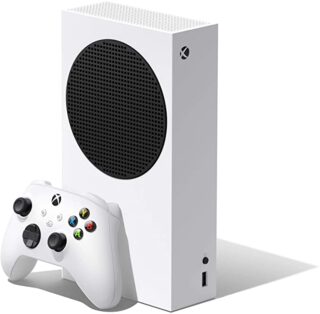 Xbox Series S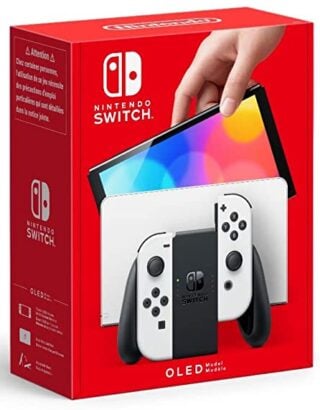 Nintendo Switch OLED
Some external links on this page are affiliate links, if you click on our affiliate links and make a purchase we might receive a commission.