Amico games are available now, despite the console not having a release date
The boxed titles come as RFID cards which can still be sold on to other players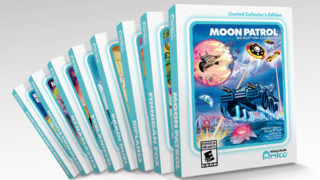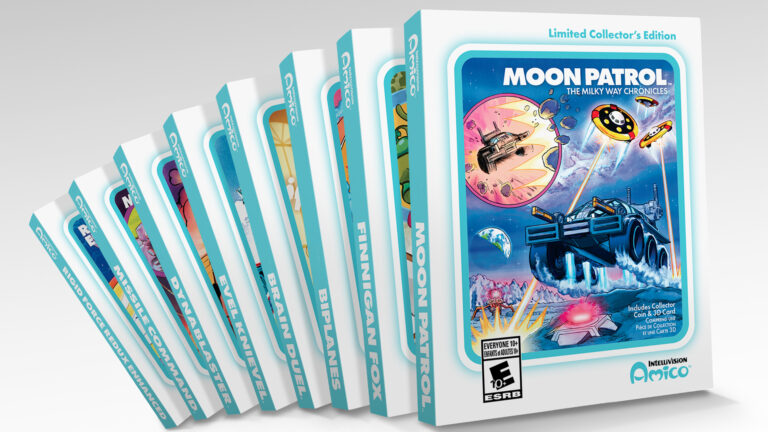 Intellivision has started selling physical games for its Amico system, even though the console itself still doesn't have a release date.
The eight boxed titles were shown off in a new video on Intellivision's YouTube channel, where it was revealed that the games come as scannable RFID cards which also act as NFTs.
Because all of the Amico's games are downloaded from its digital store, the cards act more like elaborate download codes. When players scan the card in their system, the game will then be downloaded from the Amico digital store.
However, because each individual card is part of a blockchain, they can be tracked. This means that unlike download codes, ownership of the digital game can be transferred to a different person if they scan the card on their own console.
Amico's first eight physical games are available now, with the first 50,000 copies featuring 'Limited Collector's Edition' branding on the box. They can be purchased now in two packs of four games costing $79.99 / €79.99 each, or one complete bundle of eight for $149.99 / €149,99.
The full list of games is:
Evil Knievel
Dynablaster
Missile Command
Rigid Force Redux Enhanced
Moon Patrol
Finnigan Fox
Biplanes
Brain Duel
The Amico console has suffered a number of delays since its original announcement. The system was originally due to release in October 2020, but the COVID-19 pandemic pushed this back to April 2021, then again to Fall 2021.
In August, Intellivision emailed pre-order customers and told them it had been delayed for a third time, and will be released on a yet-to-be confirmed date at the end of 2021.
In an extensive interview with VGC earlier this year, Intellivision CEO Tommy Tallarico explained that the Amico is specifically aimed at families, in that its entire ecosystem and game library revolves around safe, family-friendly gaming.
To accomplish this, every game in the Amico library has to meet a set of criteria, including no extreme violence, sexual content, bad language, DLC, microtransactions or in-game ads. Every game will be rated E for Everyone (or PEGI 7 in Europe), and every game will include local co-op play.
Intellivision shared more information on the Amico's launch plans in May, with more than 20 titles planned for the game's digital store on day one and eight of these getting physical 'special edition' releases.