Amazon's Xbox One X sales rank was up 750% following Series X pre-orders
Key industry figures have criticised Xbox's next-gen naming convention for its similarity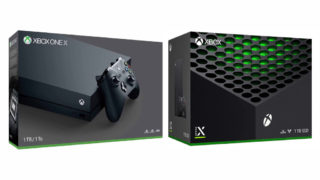 Amazon is reporting a significant increase in the sales rank of Microsoft's current-gen Xbox One X console, across the day pre-orders for the next-gen Series X and S opened.
According to the website's movers and shakers page, One X sales were at one point up 747% compared to the day before, with a sales rank of 317 compared to 1,685 yesterday.
Amazon's Movers and Shakers page compares the biggest improvements in unit sales over the past 24 hours, as opposed to the Best Seller listings which shows products that have received the most individual orders over a longer period of time.
So the Movers and Shakers data is useful for seeing realtime increases in popularity but is not necessarily indicative of a significant number of actual sales.
It's possible that the Xbox One X sales increase could be down to marketing around the new console and consumers deciding to enter the platform's ecosystem via the current-gen hardware. However, it could also be due to confusion.
Xbox's next-gen naming convention has been criticised by key industry figures for its similarity to previous generation consoles which are still in the market.
Earlier this month the Xbox Series S announcement caused 'One X' to trend on Twitter with combined mentions of Xbox One S, Xbox One, Series S and Series X.
Nuclear Throne developer Rami Ismail shared the trending topic and said it was proof of the confusing naming convention.
"For the folks arguing last week that the Xbox naming is absolutely not confusing and everybody calls it Xbox Series X and Xbox Series S and the game developers who trip up are incompetent: this was the immediate *trending* response to the Xbox Series S and Series X announcements," he said.
Shahid Ahmad, who spent a decade at PlayStation, most recently in the role of director for strategic content, also said he thought the naming convention was confusing.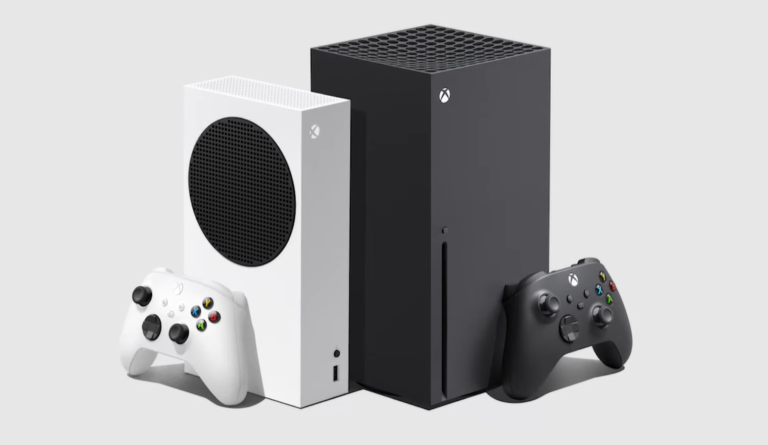 "Obviously I'm biased, but I find the Xbox nomenclature confusing," he wrote. "With PlayStation, I know if I buy a PS5, that it's going to be a generational leap over the PS4. If I buy an Xbox Series S though, where does that sit and what am I missing out on by not getting a Series X?
"And if I'm a bit confused, imagine the average punter. There's something to be said for a simplified product line and a straightforward pricing strategy."
Gamer Network's head of games B2B, Christopher Dring, told VGC he believed the confusion around Xbox's naming structure was ultimately temporary and part of the company's transition to a new model.
"Microsoft is moving its games business into a new service-based era, and you'll be able to access that service either via xCloud, PC, or its two console lines — the high-end X device and the lower-end S product. It's a model that has existed in the console space before, and it's something that has worked very well in the smartphone market," he said.
"The confusion comes when you throw Xbox One and its various editions into the mix. Combine that with all the different subscription offerings, and the consumer needs to do a lot of work to decipher what's on offer. It's certainly a big task for the Xbox marketing team, which has been proactive all year in trying to explain its vision.
"Yet as the months role on, as Microsoft's offering becomes more obvious and Xbox One begins to disappear from shelves, the proposition will become clearer. And I expect, going forward, Microsoft will simply continue iterating on those X and S console lines, and there will be no traditional 'next generation' upgrade beyond this point."
In December 2019 Microsoft indicated that it intended to simplify the Xbox product line by calling its next-generation console simply, 'Xbox'.
"The name we're carrying forward to the next generation is simply Xbox," a Microsoft representative told Business Insider. "Similar to what fans have seen with previous generations, the name 'Xbox Series X' allows room for additional consoles in the future," the Microsoft rep told us.