Amazon US is shipping some Gran Turismo 7 orders a week early
Multiple customers have reported receiving copies early, but are limited by online requirement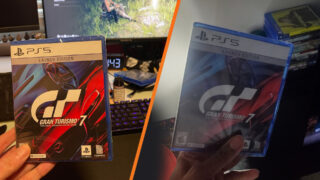 Amazon is shipping copies of Gran Turismo 7 a week early.
Within the last 24 hours, multiple Amazon customers on Twitter, Reddit and the GTPlanet forum based in the US have reported their copies being delivered or dispatched, well in advance of the racer's official March 4 release date.
However, those lucky enough to receive early copies of GT7 are limited in what they can actually play, since the game requires an internet connection in order to access the campaign mode, the livery editor, Scapes photo mode, GT Café and GT Auto.
One Reddit user who was sent their GT7 on Friday wrote: "Did the music rally stuff while it was downloading, so three cars on three tracks, just finished the opening cinematic and about to start the real game."
They later added: "I was able to go to the car dealer and get a car, go to the garage, and that's it haha. I was surprised by how much I was able to do despite it not being released yet though."
A Twitter user who received their copy early claimed that the racer currently prohibits users from uploading videos or screenshots.
Polyphony Digital CEO Kazunori Yamauchi has said that Gran Turismo 7's campaign requires an internet connection in order to combat cheating.
In an interview, Yamauchi told Eurogamer "the requirement for the online connection… is just to prevent cheating overall from people trying to modify the save data, so that's the reason for the online connection".
He added: "The online connection is required for the campaign mode. The only part of the game that doesn't require an online connection is the arcade mode, because that has no effect on the save data, so that's possible.
"But anything that has to do with the save data requires a connection. For example things like the livery data as well – that's something that is downloaded from the online server."
The previous Gran Turismo entry, PS4's GT Sport, also required an online connection in order to access the majority of its content. However, Sport was positioned primarily as a competitive online game from the start.
Related Products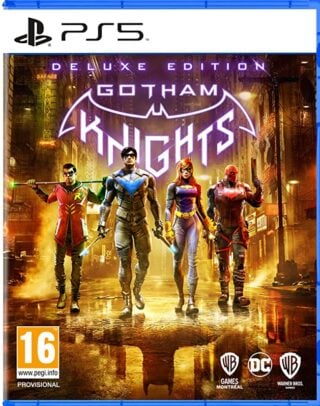 Gotham Knights - Deluxe Edition (PS5)
Other Products
Some external links on this page are affiliate links, if you click on our affiliate links and make a purchase we might receive a commission.