Some Amazon UK customers report receiving kitchen appliances instead of PS5 pre-orders
Multiple customers claim they did not receive their consoles on release day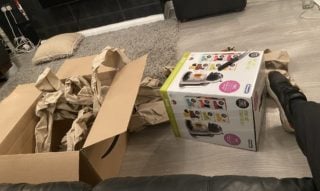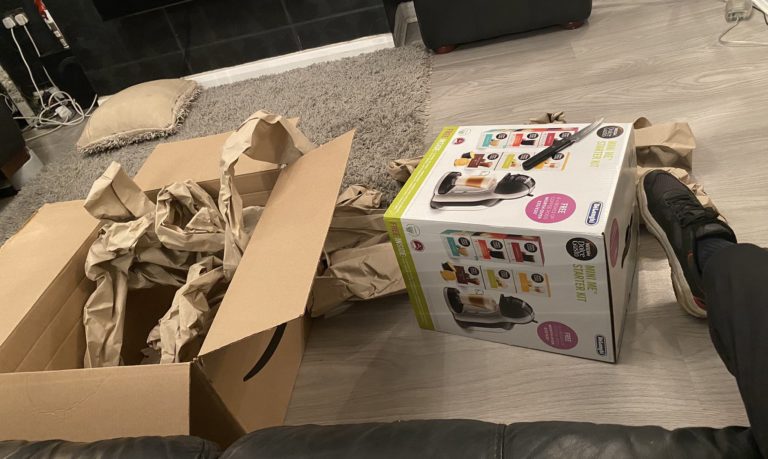 Multiple UK-based Amazon customers have claimed that their PlayStation 5 consoles did not arrive on Thursday, despite being marked as delivered by couriers.
Some consumers, including freelance journalist Bex April May, have even reported receiving erroneous items in place of their PS5 consoles, or only empty boxes.
May claimed in a Tweet on Thursday that Amazon had marked her PS5 order as "missed" at around midday despite no delivery attempt having been made. Later, a package arrived containing an air fryer she did not order.
Several other Twitter users have replied to May's tweet and shared similar stories, including one user who received a coffee machine instead of a PS5, another who received a foot massager, and a Resetera user who claimed to have received cat food.
UPDATE: In a statement issued to VGC, a spokesperson for Amazon UK said the firm is investigating what had happened to the orders:
"We're all about making our customers happy, and that hasn't happened for a small proportion of these orders. We're really sorry about that and are investigating exactly what's happened. We're reaching out to every customer who's had a problem and made us aware so we can put it right. Anyone who has had an issue with any order can contact our customer services team for help."
Asked by our network colleagues at Push Square whether affected customers could expect a replacement console, Amazon UK said:
"We don't always know when new stock will be available so we recommend that customers sign-up via 'Email Me When Available' when on the individual product detail page to be alerted when the item is available for purchase."
ORIGINAL STORY CONTINUES: One common allegation is that delivery drivers arrived at addresses, marked their packages as delivered, and departed without exiting their vehicles.
One Reddit user, Adam Jackson wrote: "[PS5] got despatched today and has been on the way. Just tracked the driver and saw he was a couple of houses away on the map.
"Next thing the van rolls up, backs up to my drive then stops. Driver doesn't get out, pauses for 10 seconds then drove away. Package then said handed to resident and delivered."
Jackson told VGC in a follow-up message that Amazon had told him it was unwilling to take any action aside from advising him to wait 48 hours until they can issue a refund.
"They are unwilling to attempt to contact the courier and put any pressure on the situation. My best-case scenario is a refund for a sold out item," he said.
"I have booked the week off work in anticipation and my order has been confirmed since September 17. I feel physically sick at how little Amazon seem to care."
Another Twitter user wrote: "Same boat – it was out for delivery. Was on my street, then outside my house. And then delivered. Except it wasn't. Been told I have to wait 48 hours then either refund or new one. But there isn't any stock… so I guess I'm not getting the PS5 I ordered two months ago."
A third Twitter user added: "This happened to me as well. Watched tracking from 11am to 1pm and the van was stationary down the road. 1:15pm it magically gets marked as delivered with no sign of it at my house."
With console availability failing to satisfy launch demand, PS5 scalpers are currently seeking to cash in by selling them at extortionate prices on marketplaces like eBay.
"Literally getting so many people tweeting that they have also been scammed by Amazon and had their PS5 stolen that I can't even keep up with them all," May wrote.
"Will probably end up with a refund and no PS5 I expect. No comment from Amazon as to how they're helping customers who have had their PS5 stolen by them today."
VGC has contacted Amazon UK for comment on this story.
Related Products
Other Products
Some external links on this page are affiliate links, if you click on our affiliate links and make a purchase we might receive a commission.