Age of Mythology is officially getting 'the Definitive Edition treatment'
Microsoft's World's Edge is remastering the classic strategy game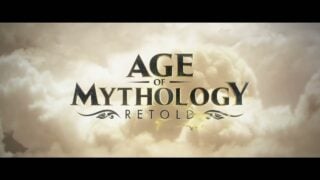 Microsoft's World's Edge studio has announced Age of Mythology Retold, a remaster of the 2002 strategy game.
"Bringing the Definitive Edition treatment to Age of Mythology, the game will feature beautiful graphics, updated gameplay and more," the developer said on Tuesday.
"We know that the Age of Mythology community has been hopefully waiting for a Definitive Edition, and we'll be delivering. We're working hard to bring you the glory of the original game with updated graphics, features and more. Stay tuned for more news."
A spin-off from the Age of Empires series, Age of Mythology takes inspiration from mythology and legends of the Greeks, Egyptians, and Norse, rather than from historical events.
The new game was announced as part of an Age of Empires 25th anniversary stream on Tuesday.
In addition to Mythology, Microsoft announced that Age of Empires II: Definitive Edition and Age of Empires IV are coming to Xbox consoles and xCloud in 2023.
"For those players who are loyal to keyboard and mouse, we've ensured that those inputs are supported in the console version," wrote World's Edge's Emma Bridle.
"We also considered the functionality Xbox players have come to expect from their games and so the game will include optional crossplay between platforms, allowing you to play with your friends on Xbox and on PC. We're also bringing the game to Xbox Cloud Gaming (Beta), allowing players to continue their empire building, even when away from PC or console."