After Earthbound's Switch release, Mother 3's producer calls for the Japan-only sequel to be localised
Mother 3 released in Japan over 15 years ago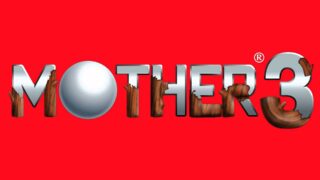 A key developer behind Nintendo's Japan-only Mother 3 has called for the company to release the game in the US and Europe for the first time.
Mother – or Earthbound, as it's known in the West – saw its third instalment released on the Game Boy Advance in Japan over 15 years ago, but despite persistent requests from fan groups it has never received an official English release.
The Earthbound series received renewed attention this week after Nintendo announced during its latest Direct live stream that both Earthbound and its predecessor Earthbound Beginnings (aka Mother) would be added to Switch Online's SNES and NES apps.
Earthbound & Earthbound Beginnings - Switch trailer
One of those games, the original Mother for NES, wasn't localised until nearly 20-years after its original Japanese release. Speaking to Nintendo Everything, Mother 3's producer Shinichi Kameoka has called for the GBA game to receive a similar translation.
Kameoka reportedly said that much like fans, he'd "also love to see Mother 3 released in the US and Europe." He added: "As a lover of games, I will continue to wait for Mother 3's release worldwide release [in English]."
Mother was originally released on the Famicom in 1989 and tells the story of Ninten, a 12-year-old who uses psychic powers to fight inanimate objects.
Although the game was originally Japan-only, Nintendo gave it an official English language translation in 2015 and released it on the Wii U Virtual Console under the new name Earthbound Beginnings.
Only its sequel, Earthbound, was officially released in the West around the time of its Japanese debut.
The Earthbound series developed a cult following in the west, especially after its protagonist Ness was included as a playable fighter in Super Smash Bros on the Nintendo 64 and all of its subsequent sequels.
In a video posted on social media following Earthbound's Switch announcement, series creator Shigesato Itoi expressed his excitement over the news.
"Honestly, I've been waiting for this day as eagerly as you," he said. "I'm thrilled. Any time I meet someone who tells me they played these games when they were young, or even still do, it's like meeting a friend. I love it."
He added: "Now everyone can play them. And you know, now I can make friends young enough to be my great-grandchildren. It makes me very happy."