After 8 months of delays, Super Nintendo World will finally open in Japan
Public opening date confirmed for this month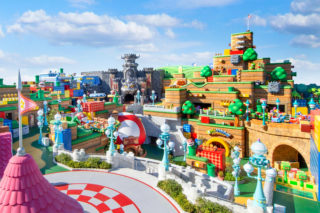 After eight months of delays, Japan's Super Nintendo World theme park attraction will finally open next week, Universal Studios Japan has announced.
The Osaka-based world – which was originally due open ahead of last year's postponed 2020 Olympic Games – will be open to general visitors for the first time from Thursday, March 18. This follows a test period during which invited guests and special ticket holders were allowed in.
The park will follow strict health and safety guidelines, according to USJ, including a cap on the number of people allowed into Nintendo World and numbered tickets with specific entry times.
Following the Japan opening, Super Nintendo World is scheduled to come to Universal's Orlando, Hollywood and Singapore parks.
Florida's version of Super Nintendo World has reportedly been delayed until 2025, while construction has resumed on the Hollywood version, which is said to be smaller in scale than the others and will likely open sooner.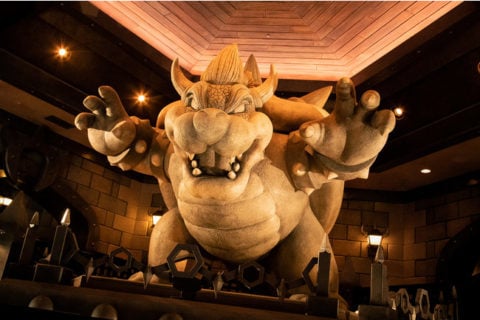 Nintendo World Japan is set to put an emphasis on the interactivity of its experiences, with each visitor using a wearable wristband in conjunction with a mobile phone app to gamify the park.
As demonstrated in a Nintendo Direct last year, various keys are hidden around Super Nintendo World, which players must solve puzzles to obtain, such as by punching a POW block in time with a moving shell, in order to have it hit the key.
The World's main attractions are rides based on Yoshi and Super Mario Kart. Mario Kart: Koopa's Challenge is billed as "the ultimate Mario Kart experience," with AR technology bringing "your favourite Nintendo characters… to life like never before."
According to a report, Universal has already started construction of a new Donkey Kong area in Osaka.