Activision is reportedly committed to three more PlayStation Call of Duty games, including Warzone 2
Agreements for new Infinity Ward and Treyarch games will also be honoured, it's claimed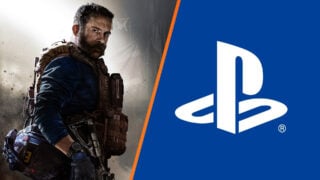 Activision Blizzard is reportedly committed to releasing at least the next three Call of Duty games for PlayStation consoles.
That's according to Bloomberg sources said to be familiar with the publisher's plans following its pending $69 billion acquisition by Xbox maker Microsoft.
Prior to the announcement of Microsoft's takeover plans, Activision had already agreed to make another three Call of Duty games available on both PlayStation and Xbox consoles, it's claimed.
The Pacific Launch Trailer | Call of Duty: Vanguard & Warzone
These are said to be the Modern Warfare 2 from Infinity Ward later this year, a new game from Black Ops developer Treyarch next year, and Warzone 2, which is also said to be planned for release in 2023.
In its first response to Microsoft's proposed acquisition of Activision Blizzard, Sony said it expects games to remain multiplatform due to "contractual agreements".
"We expect that Microsoft will abide by contractual agreements and continue to ensure Activision games are multiplatform," a Sony spokesman said on Thursday (via WSJ).
Microsoft's head of gaming also subsequently confirmed his intention to keep Call of Duty on PlayStation platforms once Microsoft's acquisition of Activision Blizzard is completed.
"Had good calls this week with leaders at Sony," he tweeted. "I confirmed our intent to honor all existing agreements upon acquisition of Activision Blizzard and our desire to keep Call of Duty on PlayStation. Sony is an important part of our industry, and we value our relationship."