Activision Blizzard's mission is 'providing entertainment, not political views', says CEO
"We're not the operator of the world's town halls"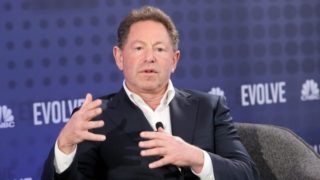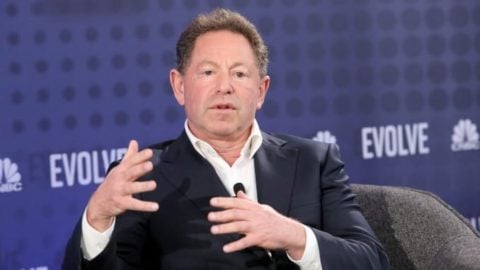 Activision Blizzard CEO Bobby Kotick has said the company's mission is to entertain people, not provide political opinions.
The Call of Duty and Candy Crush publisher claims it has 350 million customers and Kotick told CBNC he believes "there is not a good reason why that number shouldn't be a billion in the next five years".
But asked how he felt about people looking to business leaders to steer the political conversation on topics such as Hong Kong and democracy, Kotick likened Activision Blizzard's mission – "bringing the world together through epic entertainment" – to Facebook's and said its games shouldn't be used as a platform for political opinions.
"We're not the operator of the world's town halls. We're the operator of the communities that allow you to have fun through the lens of a video game," he said.
"My responsibility is to make sure that our communities feel safe, secure, comfortable and satisfied and entertained. And so I don't — I don't — that doesn't convey to me the right to have a platform for a lot of political views, I don't think. I think my responsibility is to satisfy our audiences and our stakeholders, our employees, our shareholders.
"But I think there are some business people who are incredible examples of character and integrity and principle and have what you see are the great attributes of leadership, and I think that they are incredibly inspiring for me," Kotick added.
"But I think, you know, they do have the right to articulate views and visions and voices about government and policy and politics, and I love engaging with those people."
Blizzard came under fire for banning several Hearthstone esports players who expressed support for Hong Kong's pro-democracy movement during tournaments in October.
Notably it banned Ng Chung from Hearthstone esports for one year and withheld $10,000 in prize money he'd won for saying "liberate Hong Kong, revolution of our times" during a post-match livestream.
Following widespread condemnation, Blizzard conceded it had reacted "too quickly" and said it would reduce Chung's ban to six months and let him receive his winnings. However, it claimed its business interests in the lucrative Chinese market had "no influence" over its decision to ban the player.
Blizzard president J. Allen Brack opened BlizzCon 2019 this month with an apology for the way the company handled the Hearthstone esports controversy.