Activision Blizzard may have laid off almost 2% of its staff in a new round of cuts
Including 50 employees working in esports programming and other live events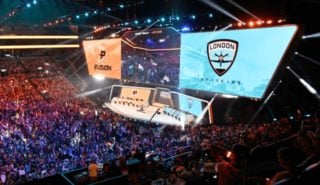 Activision Blizzard laid off staff across multiple departments on Tuesday.
According to an anonymous Bloomberg source, the cuts impacted less than two percent of the publisher's total workforce, or fewer than 190 members of staff.
The publisher originally confirmed that 50 employees working in esports programming and other live events had been let go, but the cuts reportedly impacted various divisions, including Candy Crush maker King.
"Players are increasingly choosing to connect with our games digitally and the e-sports team, much like traditional sports, entertainment and broadcasting industries, has had to adapt its business due to the impact the pandemic has had on live events," a company spokesperson told Bloomberg.
US workers impacted by the layoffs will receive a minimum of 90 days severance, health benefits for a year, and $200 Battle.net gift cards.
Activision Blizzard made a series of workforce reductions in 2020, reportedly as part of wider efforts to transition its non-development workforce to a full outsourcing setup.
However, CEO Bobby Kotick said in May 2020 that the company planned to hire thousands of developers within a year to meet upcoming production demands.
"Over the next year, Activision Blizzard is aiming to hire over 2,000 employees so that our incredibly talented teams can continue making epic entertainment," he tweeted. "Now more than ever, we know our global community needs jobs – and we are proud to help."