Activision Blizzard employees are planning to stage a walkout over working conditions
Staff have also issued a list of demands to the company's leadership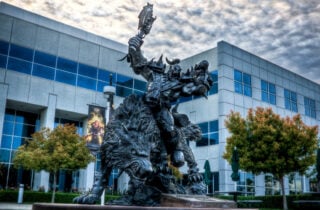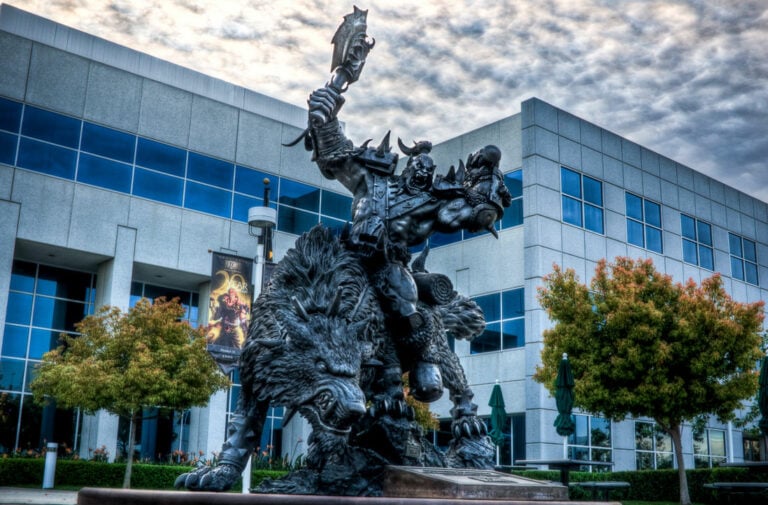 Activision Blizzard employees are planning to stage a walkout on Wednesday in protest of working conditions at the company.
The California Department of Fair Employment and Housing (DFEH) filed a discrimination and harassment lawsuit against the World Warcraft, Call of Duty and Candy Crush publisher last week.
Following a two-year investigation, the DFEH claims it "found evidence" that Activision Blizzard "discriminated against female employees in terms and conditions of employment, including compensation, assignment, promotion, termination, constructive discharge and retaliation," and that "female employees were subject to sexual harassment".
Activision's response to the lawsuit was a confrontational one, suggesting it planned to fight the case, and accusing the DFEH of not engaging with it on "what they thought they were seeing" during the investigation.
Fran Townsend, Activision Blizzard's executive vice president for corporate affairs, also reportedly called it "a truly meritless and irresponsible lawsuit" in a company-wide email.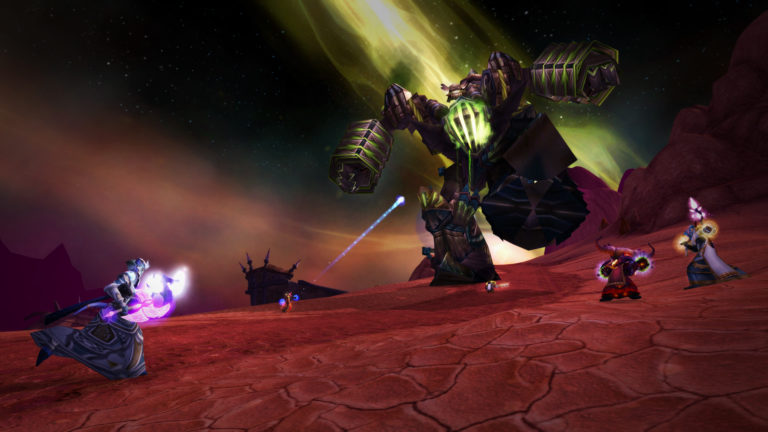 Over 2,600 current and former employees have since signed an open letter to the company's management, criticising its "abhorrent and insulting" response to the lawsuit, and stating that they "no longer trust that our leaders will place employee safety above their own interests".
Protestors are now planning to stage a walkout on Wednesday, both physically and virtually using the #ActiBlizzWalkout hashtag, organisers told Polygon.
The group's statement of intent, which is republished in full below, also includes a list of demands to the company's leadership.
Given last week's statements from Activision Blizzard, Inc. and their legal counsel regarding the DFEH lawsuit, as well as the subsequent internal statement from Frances Townsend, and the many stories shared by current and former employees of Activision Blizzard since, we believe that our values as employees are not being accurately reflected in the words and actions of our leadership.
As current Activision Blizzard employees, we are holding a walkout to call on the executive leadership team to work with us on the following demands, in order to improve conditions for employees at the company, especially women, and in particular women of color and transgender women, nonbinary people, and other marginalized groups.
1. An end to mandatory arbitration clauses in all employee contracts, current and future. Arbitration clauses protect abusers and limit the ability of victims to seek restitution.
2. The adoption of recruiting, interviewing, hiring, and promotion policies designed to improve representation among employees at all levels, agreed upon by employees in a company-wide Diversity, Equity & Inclusion organization. Current practices have led to women, in particular women of color and transgender women, nonbinary people, and other marginalized groups that are vulnerable to gender discrimination not being hired fairly for new roles when compared to men.
3. Publication of data on relative compensation (including equity grants and profit sharing), promotion rates, and salary ranges for employees of all genders and ethnicities at the company. Current practices have led to aforementioned groups not being paid or promoted fairly.
4. Empower a company-wide Diversity, Equity, & Inclusion task force to hire a third party to audit ABK's reporting structure, HR department, and executive staff. It is imperative to identify how current systems have failed to prevent employee harassment, and to propose new solutions to address these issues.