Academics launch online test for 'gaming disorder'
Participants can compare game playing habits with the community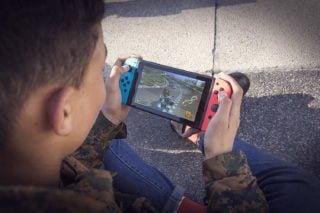 A new psychological test has been launched to determine whether participants suffer from the World Health Organisation's newly recognised "gaming disorder."
The online test, which can be completed in around 20 minutes, allows participants to compare their game playing activity with the rest of the community.
The test was put together by academics from universities in Europe, China and Australia.
The aim of the survey is to get "the highest possible number of gamers" to support it in order to obtain "the real numbers of Gaming Disorder in the gaming population," its supporting documentation says.
It adds: "As researchers we seek not to overpathologize everyday life behaviors. For many persons, gaming represents a joyful experience and fun leisure activity. Nevertheless, it has been well-documented that a rather small, but growing group, experiences problems due to gaming.
"With the present work, we want to get insights into a) the appropriate number of Gaming Disorder in Gaming populations and b) which factors might represent vulnerability/resilience factors."
The World Health Organisation (WHO) voted to officially recognise gaming disorder as an international disease at its World Health Assembly meeting in May.
WHO defines gaming disorder "as a pattern of gaming behavior characterized by impaired control over gaming, increasing priority given to gaming over other activities to the extent that gaming takes precedence over other interests and daily activities, and continuation or escalation of gaming despite the occurrence of negative consequences."
It adds: "For gaming disorder to be diagnosed, the behaviour pattern must be of sufficient severity to result in significant impairment in personal, family, social, educational, occupational or other important areas of functioning and would normally have been evident for at least 12 months."
The games industry had argued that further research must be conducted before coming to any conclusion on the matter, and representatives from multiple nations today called on WHO member states to rethink their decision.
A statement released by the Entertainment Software Association (ESA) said: "The global video game industry—including representatives from across Europe, the United States, Canada, Australia, New Zealand, South Korea, South Africa, and Brazil—today called on World Health Organization (WHO) Member States to re-examine at an early date its decision to include "Gaming Disorder" in the 11th edition of the International Classification of Diseases (ICD-11).
"The WHO is an esteemed organization and its guidance needs to be based on regular, inclusive, and transparent reviews backed by independent experts. 'Gaming disorder' is not based on sufficiently robust evidence to justify its inclusion in one of the WHO's most important norm-setting tools."