A week after launch, Crash Team Rumble is struggling on Twitch
The multiplayer spin-off has double-figure viewership, suggesting a lack of interest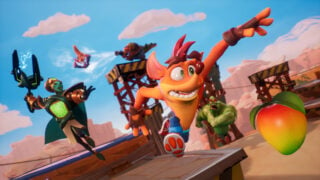 Crash Team Rumble appears to be struggling to attract attention on streaming platform Twitch, a week after its launch.
The game, released on June 20, is a multiplayer spin-off of the Crash Bandicoot series in which two teams of four players compete to get the most Wumpa Fruit.
However, as noted by Video Gamer, the total number of Twitch users watching Crash Team Rumble stream at any time is so low that it often sinks to double figures (at the time of writing, it's 40).
Stats provided by Twitch Tracker suggest that the game has had an average of 316 viewers over the past seven days, but this is likely to drop in a couple of days because it takes into account a two-hour period on June 24 where the viewer count rocketed to a peak of 12,174, presumably because a high-profile streamer decided to play it.
Since then, the game's viewer count has rarely climbed above triple figures, and frequently drops to double figures.
Twitch Tracker says the game is currently the 377th most watched game on Twitch, based on average viewers in the last seven days.
This puts it lower than such titles as Super Bunny Man, Planet Coaster, The Callisto Protocol and the original Grand Theft Auto.
By comparison, other recently released titles appear to be faring better on Twitch.
Aliens: Dark Descent, the RTS released on the same day as Crash Team Rumble, currently has an average of 4,610 viewers over the past week (and was sitting at around 2,200 viewers while this article was written, compared to Crash Team Rumble's 40).
Similarly, F1 23 has a weekly average of 4,714 and Final Fantasy 16 has an average of 50,605.
Given that the above titles are mainly single-player affairs and Crash Team Rumble's gameplay revolves around online multiplayer, it could be argued that attracting an online viewership is important for the continued success of the game.
The game currently has a Metacritic score of 68.
Speaking to VGC earlier this month, Crash Team Rumble's creative director Dan Neil said he was confident in the post-launch content plans for the game.
"As a developer, even though they weren't live service games, in the past Activision has had an expectation that things are done, done to quality, and done on time, so they can hit their mark and their season," he said.
"Skylanders, for example, people want to unwrap those toys for Christmas, so we couldn't miss that. Where I'm going with this is, as a developer, we're very used to having to hit our mark. So we're planning into the future, knowing we need to hit our mark."
Related Products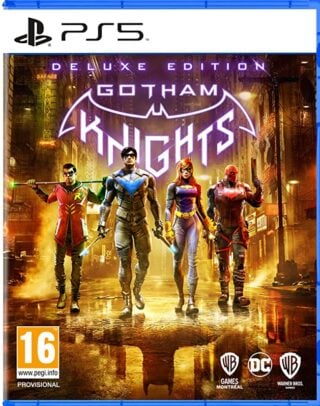 Gotham Knights - Deluxe Edition (PS5)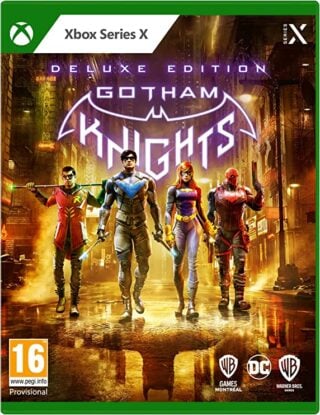 Gotham Knights - Deluxe Edition (Xbox Series X|S)
Other Products
Some external links on this page are affiliate links, if you click on our affiliate links and make a purchase we might receive a commission.