A third of Pokemon Sword & Shield's team also worked on Let's Go Pikachu
Analysis of credits reveals how Game Freak has balanced multiple titles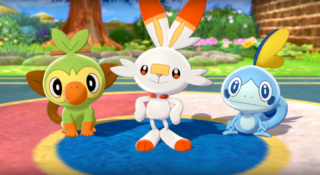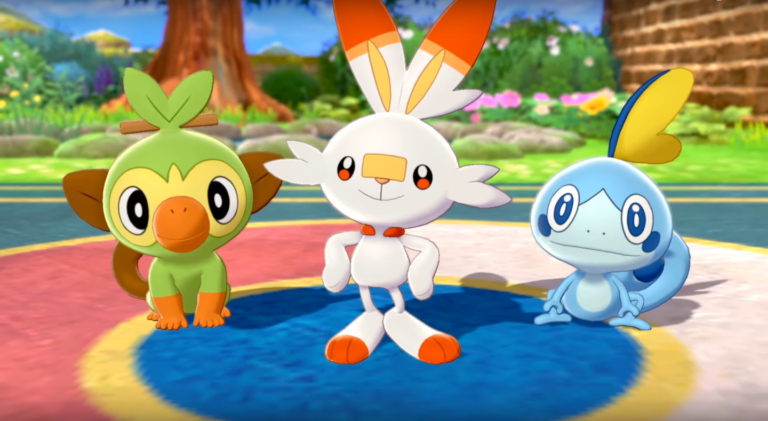 About a third of Pokémon Sword and Pokémon Shield's 300+ person core team contributed to other projects during its development, analysis of the game's credits reveals.
It's not unusual for developers at large studios to work on multiple titles as their requirements fluctuate, but Pokémon studio Game Freak has had to balance more projects than usual in recent years.
In the 12 month period up to November 2019, the developer released three games – four if you count the console version of Giga Wrecker – which represents the busiest period in its 30-year history.
And in that time it managed to release two ambitious Switch RPGs, with analysis revealing it shared a significant portion of its staff across the projects to do so.
The studio has also recently placed particular emphasis on using original titles to train its staff, in theory improving its Pokémon games with the experience gained.
According to Game Freak, Sword and Shield went into full production in late 2017, after which it worked on at least three additional titles.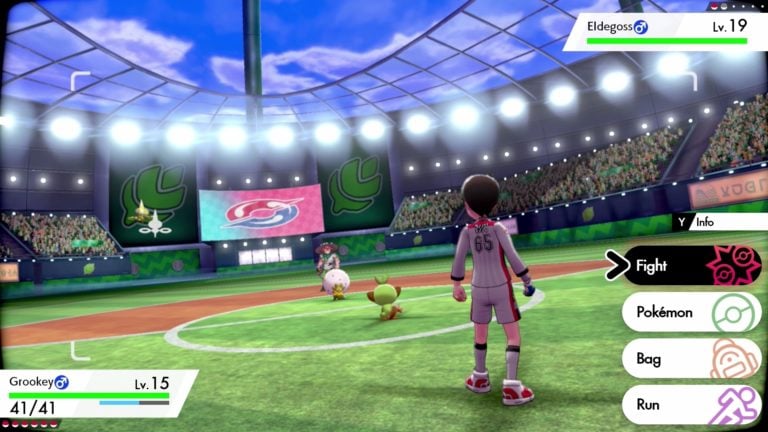 The Pokémon Company – whose stakeholders are made up of Game Freak, Creatures Inc and Nintendo – released both Pokémon Let's Go Pikachu and Eevee and Pokémon Quest in 2018.
Game Freak also released original IP Little Town Hero in October 2019, a month before Sword and Shield.
Based on analysis of Sword and Shield's staff credits, a small number of developers (less than 20) worked on the smaller Pokémon Quest and Little Town Hero projects.
However, over 100 people worked on November 2018 release Pokémon Let's Go Pikachu and Eevee, including leads in programming, character design, special effects, UI and more. That number represents around a third of Sword and Shield's development team, and half of Let's Go Pikachu and Eevee's.
Of particular significance, considering the attention surrounding Sword and Shield's reuse of character models, is confirmation that almost half of the game's character modellers also worked on Let's Go Pikachu and Eevee, including that game's lead character modeller Sakiko Maeda.
This will come as little surprise to fans, as the series' 3D creature modelling is typically handled externally by Creatures Inc and the models appear to be shared across titles.
Of some 140 artists who worked on Pokémon Sword and Shield, more than a third worked on other projects during the game's development.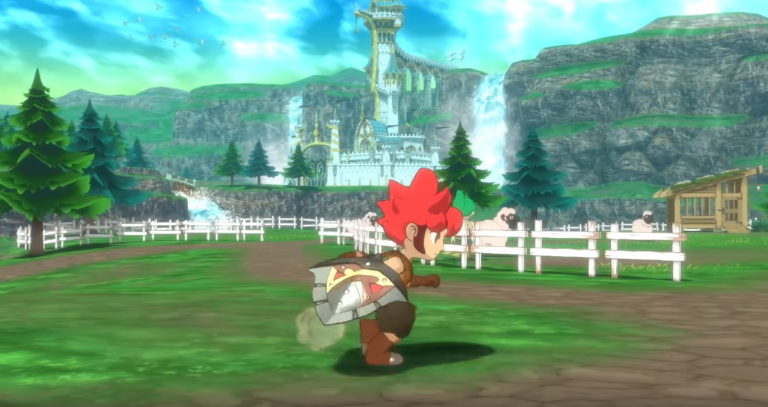 More than 25 external companies are listed as having worked on the Nintendo Switch titles.
It's worth noting that VGC's figures include producer, engine and audio roles, which typically span multiple projects simultaneously.
In recent years Game Freak has pushed its Gear Project initiative, which it says encourages creators to pitch original game ideas during quiet periods.
So far Gear Project has resulted in HarmoKnight, Pocket Card Jockey, Tembo the Badass Elephant, Giga Wrecker and Little Town Hero, all of which released after 2012. With its roots firmly planted in 2D games, Gear Project is also seen as a test bed for Game Freak's 3D game aspirations.
Pokémon Sword & Pokémon Shield reviews went live ahead of the Switch title's November 15 release date.
---
Pokémon Sword and Shield core team credits
(* = Listed in Let's Go credits / ** = Listed in Pokémon Quest credits / *** = Listed in Little Town Hero credits)
Director
Art director
Programming section director
3D graphics section director
VFX UI section director
Planning section director
Field programming
Lead: Nozomu Saiot
Yicheng Fang
Nicholas Dahms
Tomoya Hasegawa*
Katsunori Suzuki
Motoaki Isobe
Naoki Sugawara*
Tsuyoshi Inada
UI system programming
Lead: Toru Nagihashi*
Hiroyuki Nakamura*
Manabu Ishioka*
Alfredo Spadafina
Yu Muto
Hiroki Nakyama
Akio Sanga
Taku Wakabayshi
Yuya Fukushima*
Network programming
Lead: Katsuhiko Ichiraku
Takashi Arai*
Takuto Takabe
Taksumo Ohno
Katsuya Ohgami
Sungu Emrah
Akira Endo
Battle system programming
Kai Munakata
Toshihiro Obata*
Tsuyoshi Watanabe**
Tadashi Ito
Pokemon Camp programming
Lead: Katsuhiko Ichiraku
Junya Ikuta
Raichi Ihara
Takuya Kawakami
Event system programming
Lead: Kazuki Saita**
Takumi Harada*
Takuya Iguchi*
Environment programming
Lead: Katsumi Ohno
Katsuya Ohgami
Miyuki Iawasawa
Kazuyoshi Ueda
Sound system programming
R&D general manager
Game engine programming
Lead: Ryota Takeuchi*
Makoto Takebe*
Naoya Uematsu*
Syo Araki*
Morihiko Miryu*
Ratinukulkit Satit
Yuta Koike
Technical art
Lead: Tomoya Kanehira*
Yuki Yamamoto*
Satoshi Tamaki
Games programming
Lead: Shinya Goto*
Masateru Ishiguro*
Liu Haijian
Build engineering
3D map graphics
Lead: Mana Ibe
Noriko Uono
Tsubasa Matsuzuaki
Kensaku Nabana*
Haruka Nakamura*
Yuichiro Takao
Kengo Matsuoka
Suzuna Ote
Koji Tanaka
Toshiyuki Hashimoto
Masahiko Toda
Tomohiko Osugi
Etsuko Nakashoji
Takashi Watanabe
Satoshi Katsube
Tomo Hasegawa
Aika Matsuzawa
Syu PanSi
Du Juan
Cui Lina
Zhao Jinyu
Kikumi Shingu
Fang Gao
Umi Tominaga
Kaori Koyanagi
Tetta Igarashi
Hayato Endo
Jinyoung Sung*
Mayumi Shigeno*
Sawako Okada*
Miho Ujiie*
Shinichiro Tsukada
Naoki Goda*
Shigeaki Ishibashi*
Shinya Nirasawa*
Character modelling
Lead: Junsei Kuninob
Hideki Iwata*
Daisuke Inoue
Sakiko Maeda*
Hitomi Imaizumi*
Yutan Cheng*
Tomoyo Kimura
Yuina Mori
Shinji Tamano*
Koji Kobayashi
Yuki Kanayama
Shigeki Ao*
Takashi Nagasaki
Hiroyuki Fukumoto*
Hiromitsu Mori*
Ryosuke Kamimura
Risa Takashima
Masanari Kubo*
Chua Pei San*
Liew Hoi Leong*
Suresh Kumar*
Lee Chun Hung
Ong Zi Ting
Istiono Darmawan
Prakhar Bhatnagar*
Dhavanessh Soundararajan
Dale Stromberg*
Hidenori Tanaka
Shinobu Ueki
Lai Chuan-Ming
Yusaku Andou
Seishiro Wada
Miyuu Nakaya
Jun Arai
Haruyasu Akagi
Ayaka Yamazaki*
Miyoshi Tanabe*
Kana Sasaki
Satoru Goto*
Taizo Hiramoto*
Minhee Kim*
Motion Design
Lead: Junsei Kuninobu
Hiroshi Nakagomi
Isao Kakuuchi
Shun Ozawa
Aoi Inaba*
Mai Takano*
Haruka Umemura*
Bonsoo Koo*
Natsumi Inoue*
Nobuyuki Maruyama
Ryosuke Oshiro
Yasuko Motoki*
Harumi Noguchi
Kazuya Fujinami*
Mariko Yoshida*
Fumiaki Enomoto
Yoshinori Ito
Kiminobu Yano
Rintaro Sasaki
Shogo Harasawa
Chou HsinYi
Umi Kubota
Hiroko Hasegawa
Kento Yoshishiba
Nobukazu Nakabayashi
Jiro Hanzawa*
Stephen Redmon
Yurina Yoshinaga
Kaito Chiba
Saori Takahara
Satoshi Tanabe
Shotaro Hakuya
Manami Uzawa
Ryusuke Furuya
Airi Kikuchi
Tobias Schlage
Special effects graphic design
Lead: Yosuke Uematsu*
Toshimitsu Arai*
Hitomi Ogawa*
Kojiro Matsuyama*/***
Koichi Yasuda
Takumi Nakamura
Erena Maruya
Risa Maehara
Natsune Kudo
Takuya Yokoyama
Ayano Kawamata
Shohei Ogoma
Movie graphic design
Lead: Mayuka Yoshikawa*
Eri Ishida
Shun Matsumoto
Mizuki Tachi
Ibuki Yamagata
Mai Hasegawa*
Romanov Higa*
Miyaguchi Tomohiro*
Makino Tatsuya
Tanaka Kentaro*
UI graphic design
Lead: Erika Kuga*
Momoka Takasu*
Mitsuhiro Ariga*
Marie Honda*
Mikiko Meguro***
Masayuki Jimpo
Harauka Oshima
Motofumi Fujiawara
Graphic management support
Main scenario planner
Story planning
Ryota Watanabe
Yuichi Murase
Yuya Watanabe*
Yoshikazu Kojima*
Yohei Asaoka
Genya Hosaka
Akinori Asaba
Katsunori Suginaka*
Rena Koda*
Akihito Tomisawa
Yuichi Sano
Field Planning
Lead: Hiroyuki Tani
Rei Murayama*
Hiroaki Ishige
Miku Yoshida*
Takuto Maeda
Natsuki Tsurugai
Field map planning
Kazuki Muroi
Kensaku Iwata
Battle planning
Lead: Shigeki Morimoto
Kota Furushima
Koji Nishino*
Kei Setoguchi**
UI planning
Tetsuji Ohta*
Hidenaga Endo
Yuki Asada*
Seika Nakatsuji
Communication features planning
Lead: Teruyuki Shimoyamada*
Atsushi Imura
Takeshi Kawachimaru**
Sound planning
Sound
Go Ichinose***
Minako Adachi
Sound effects
Hitoshi Okamoto*/***
Hiroki Mogami
Sayaka Yaegashi
Sound coordination
Recording and mixing
Sound system support
Recording coordination
Music Preparation
Pokemon and character design
Lead: Suguru Nakatsui*
Kenji Matsushima*
Chihiro Hayashi*
Hironobu Yoshida*
Emi Ando
Kyoko Abe
Tomomi Kaneko*
Fumie Kittaka
Misaki Hashimoto*
Tzuen Huang*
Akira Katsuta
Seimi Oshiro
Supervisor
Character design
Megumi Mizutani*
Take
Haruko Ichikawa
Yusuke Ohmura
Sanosuke Sakuma
Field map design
Sakai Motohiro
Saba Keisuke
Kawashima Akihiro
Matsubara Mayuko
Yabashi Shotaro
Namiki Usen
Nokura Shougo
Anhira Wandy
Yamamoto Takuya
Kotouno Jun
Kawasaki Mariko
Sakurai Yuuki
Pokemon design
Hiroto Ito*
Yusuke Ohmura
Hitoshi Ariga
Atsuko Nishida
Yusuke Kozaki
Kanako Eo
Saya Tsuruta
Take
Ami
Producers
Junichi Masuda*/**
Hitoshi Yamagami*/**
Akira Kinashi*/**
Mikiko Oshashi
Takanori Sowa*/**
Shin Uwai*
General producers