A Steam beta has been listed for PlatinumGames' Babylon's Fall
The Square Enix action game hasn't been shown publicly since 2019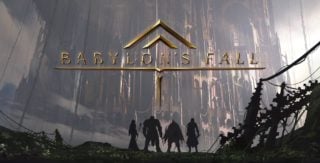 PlatinumGames could be planning a closed beta test for its Square Enix action game Babylon's Fall.
As spotted by Gematsu, a closed beta test listing for the long-in-development title was seemingly uploaded to Steam on Tuesday.
Square Enix recently confirmed it would make announcements as part of E3 2021 this month, which could potentially include a long-promised update on Babylon's Fall.
Described as "a new challenge" for Platinum, the PS4 and PC action title was first revealed via a teaser trailer in June 2018.
Publisher Square Enix then released the first full Babylon's Fall trailer in December 2019, when it said it planned to reveal more information about the game this summer, but Platinum later confirmed that would not be the case and the game hasn't been seen since.
"While we hoped to reveal more about the game this summer, we can share that development on Babylon's Fall is continuing to progress well, with the team working safely from home," it said last summer.
"Square Enix and Platinum Games are committed to delivering an exhilarating experience and we look forward to showcasing much more on Babylon's Fall to you as soon as we can."
PlatinumGames previously moved to explain the silence surrounding the title in an interview with VGC in June 2019.
Asked for a development update, Platinum studio head Atsushi Inaba said: "When it comes to the timing of new information being revealed, that's the publisher's responsibility. It's going to be up to them.
"The only thing that we can say when people ask is no, it's not been cancelled. The production is going swimmingly.
"We're just doing what we're supposed to do and it's going to be up to the publisher when they're going to release the next information on the game."