A Star Ocean The Divine Force demo is coming to PlayStation and Xbox next week
But the demo won't be released on PC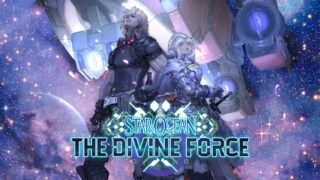 A demo for Star Ocean The Divine Force has been announced for PS4, PS5, Xbox One and Xbox Series X.
Revealed during TGS, the demo will be released on September 20 and will feature "two hours of playable content," according to Square Enix.
It's unclear if player progression from the demo will be transferred to the full game. It's also unclear why the demo won't be released on PC.
Developed in collaboration with Tri-Ace and set for release in 2022, the latest title in the 25-year-old RPG series was revealed last year.
The game is due for release on 27 October 2022.
"The game features a story that blends sci-fi and fantasy, a rich lineup of characters and side stories, a battle system delivering exhilarating combat with easy controls, and more," Square Enix PR representative Sho Ishida told the PlayStation Blog when the game was announced.
Launched in 1996, the Star Ocean series has seen five mainline games, one spin-off title, and one mobile game to date.
The most recent series entries were 2016's Star Ocean: Integrity and Faithlessness for PS4 and PS3, and Star Ocean: Anamnesis for Android and iOS devices.