A speedrunner has already beaten Zelda: Tears of the Kingdom in 94 minutes
The time is expected to plummet as players find new tricks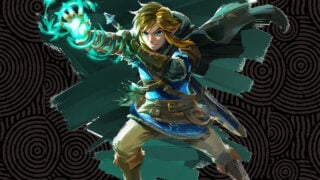 A player has already managed to complete The Legend of Zelda: Tears of the Kingdom in around an hour and a half.
Zelda speedrunner gymnast86 has posted a time of 1:34:33 for a full speedrun of the game without the use of any amiibo (note: the video obviously contains major spoilers, including the game's ending).
Given that the game was just released today, this record is likely to be broken many times in the coming days, weeks and years.
However, given the size of the game, it's nevertheless a notable feat to cut the completion time down to 1:34:33 on day one.
---
Master Sword location | How to increase inventory space | How to increase hearts and stamina  | How to get warm clothes | Wingsuit location | Hylian Shield location | Duplication glitch
---
In a separate video explaining how he pulled it off, gymnast86 shows the basic route he followed to complete the game and some of the tricks he used. Again, this contains spoilers so we won't detail it in this article.
The speedrunner also noted that some of the tricks that were possible in Breath of the Wild have seemingly been 'fixed' by Nintendo, meaning players will need to find other shortcuts through the game.
"From what we can tell, almost none of the glitches that were present in Breath of the Wild seem to have made it into Tears of the Kingdom", he notes.
"That doesn't necessarily mean that we won't ever be able to perform these glitches, but just that the methods we know of activating them in Breath of the Wild won't work in this game."
The speedrun makes use of the game's new weapon-fusing ability, which enables players to make their own, more powerful weapons by attaching two items together.
Given that one of the other new abilities in the game is the Ultra Hand, which enables Link to fuse other items together, it seems all but inevitable that players will discover new techniques to reduce gymnast86's time.
As he notes: "Once again, these strategies will probably be outdated pretty quickly, so if it's been a few days since this video has been published, be sure to seek out newer information."
The current world record time for completing the game's predecessor, The Legend of Zelda: Breath of the Wild, sits at 23 minutes and 42 seconds, posted by American user Player5.
Related Products
Pokémon Scarlet and Violet Dual Pack
Fire Emblem Engage (Nintendo Switch)
Other Products
Some external links on this page are affiliate links, if you click on our affiliate links and make a purchase we might receive a commission.