A shareholder asked for a new F-Zero at Nintendo's latest annual meeting
"I delivered your enthusiasm directly to Nintendo management!"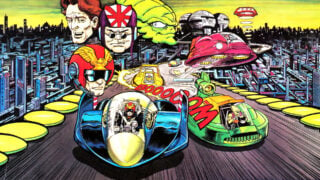 A Nintendo shareholder reportedly asked Nintendo to release a new F-Zero game during its annual general meeting on Tuesday.
As reported by NStyles, during the Q&A portion of the meeting one shareholder asked if the company had any plans for new titles or remakes related to past IPs.
They then specifically mentioned games by name they'd like to see, including F-Zero, Baten Kaitos, Wario Land, The Frog For Whom the Bell Tolls, Trade & Battle: Card Hero and Chōsōjū Mecha MG.
---
UPDATE: In the full transcription of the Q&A Nintendo's president said the company cannot realistically create sequels 'to every series fans request'.
---
ORIGINAL STORY CONTINUES: Nintendo's general manager of EPD Shinya Takahashi is said to have replied (as translated by VGC):
"Regarding remakes of older titles, we are thinking about a wide range of interesting ways to try new and old things. We received a similar question before. At that time, we happened to have a remake planned, so we discussed it, but there are things I cannot say right now.
"It's not a remake, but here is some footage of titles for the latter half of this year," Takahashi added, before rolling a video of upcoming games including Xenoblade Chronicles 3 and Splatoon 3.
Following the Twitter transcription, a person claiming to have asked the question, who goes by the username @momiji_manjyuu, responded: "I am the one who asked this question! I delivered your enthusiasm directly to Nintendo management!"
Although the shareholder wasn't able to directly see the board while asking their question, they claimed that Nintendo execs Shigeru Miyamoto and Shinya Takahashi "looked happy when I was naming the titles I wanted to see sequels to".
Responding to a fan thanking them for asking about F-Zero, Momiji responded: "We delivered everyone's thoughts and feelings!"
After the shareholder meeting, both Twitter users appear to have become friends and shared lunch. "I'm having a cup of tea with a nerd I met at the general meeting of shareholders," 'Nstyles' wrote. "People who can understand the story of Nintendo Power and 64DD are valuable."
Fans have been waiting for Nintendo to release a new F-Zero game ever since the last title in the series, GBA game F-Zero Climax, was released 18 years ago.
Last year Nintendo veteran Takaya Imamura, the artist who designed the characters and vehicles in F-Zero, said he believed the series wasn't dead but was still "hard to bring back".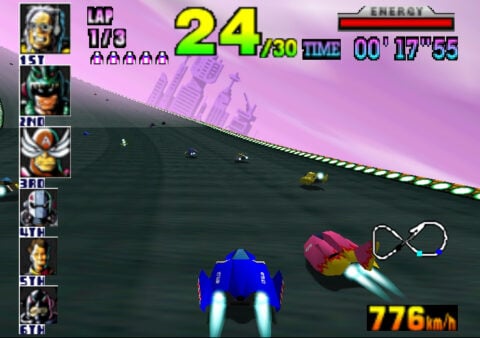 Most notably, in an interview with Gamekult in 2012 Shigeru Miyamoto reacted with surprise when he was told a Twitter poll said F-Zero was one of the series French gamers miss the most.
"Since the first game on SNES there have been several instalments, but I don't think the series has evolved much," he said. "I'm very curious and would like to ask these people: why F-Zero? What do you want that we haven't done yet?"
F-Zero X, the second game in the series, was added to Switch Online's Nintendo 64 collection in March.
Related Products
Other Products
Some external links on this page are affiliate links, if you click on our affiliate links and make a purchase we might receive a commission.