A remake of Super Mario RPG is coming this November
Pre-orders start today on the Nintendo eShop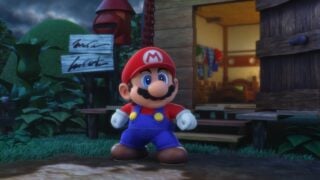 A remake of Super Mario RPG: Legend of the Seven Stars has been announced.
The remake, simply titled Super Mario RPG, will be released on November 17.
"Originally released on Super NES, Super Mario RPG has been overhauled with new graphics," Nintendo's official description reads.
"Join Mario, Bowser, Princess Peach, and original characters Mallow and Geno, in an RPG filled with twists, turns and treasure.
"Mario must team up with his allies to face down a menacing force known as the Smithy Gang in order to recover seven stars and repair the Star Road.
"Whether you played the original game or have yet to take the journey, you can dive into this Nintendo Switch version of the very first RPG in the Super Mario series."
Super Mario RPG was developed by Square and published by Nintendo for the SNES in 1996. The game was a critical success, earning 9.5/10 from IGN at the time and 32/40 from Famitsu.
The game follows Mario and his crew as they seek to defeat Smithy who has crashed into their world and stolen the seven pieces of Star Road. The game features turn-based combat, and encounters are typically battled with parties of up to three characters.
Super Mario RPG is not currently included in Nintendo Switch Online's selection of Super Nintendo games. It was included in the Super NES Classic Edition which was released in 2017.