A PlayStation documentary is set to release alongside its 25th anniversary
Featuring Mark Cerny, Hideo Kojima and more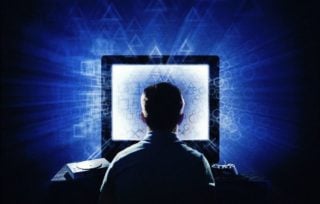 A trailer has been released for a new film documenting the history of PlayStation.
Set for release on September 7, Bedrooms to Billions: The PlayStation Revolution is a feature-length documentary featuring interviews with key figures from Sony's gaming division, past and present.
Mark Cerny, Jim Ryan, Hideo Kojima, Phil Harrison, Kazunori Yamauchi, Fumito Ueda, David Jaffe, Shinji Mikami and more appear in the film, which will coincide with PlayStation's US and UK 25th anniversary in September.
The film is written and directed by Anthony & Nicola Caulfield, the writers and directors of 2014's crowdfunded documentary From Bedrooms to Billions and its follow-up, From Bedrooms to Billions: The Amiga Years. The PlayStation Revolution raised over £50,000 in 2016.
Rebellion is financing and distributing the film. Chris Kingsley and Jason Kingsley OBE are Executive Producers.
Producer and Co-Director, Anthony Caulfield said in a statement: "We used Kickstarter to fund our previous films and we turned to it for this film in the hope of producing a standout and memorable film that not only celebrates the Sony PlayStation console and what followed, but delves deeply into why and how it was created and why it was a revolution for the video games industry."
Fellow Producer & Co-Director Nicola Caulfield added: "We intend to use this opportunity to make From Bedrooms to Billions: The PlayStation Revolution a fitting tribute to a system that powered gaming into so many living rooms."
The PlayStation Revolution will be available via On Demand services, DVD and Blu-Ray.
According to distributor Rebellion's website, the film will also include additional segments on the creation of Wipeout and Gran Turismo, a director's commentary and more.