A Plague Tale: Innocence is being optimised for Xbox Series X/S and PS5
An enhanced 4K 60fps version of the 2019 original will be coming in July
A Plague Tale: Innocence will soon be optimised for Xbox Series X and S, as well as PlayStation 5.
The upgrade will be available on July 6 and will allow players to play the game in 4K resolution at 60 frames per second, with other visual enhancements applied.
A Plague Tale: Innocence was originally released in May 2019 and tells the story of a young girl called Amicia in 14th century France who has to help her brother escape the Inquisition and avoid swarms of rats during the Black Death pandemic.
A sequel called A Plague Tale: Requiem will be coming to Xbox Series X/S, PS5, PC and Nintendo Switch in 2022.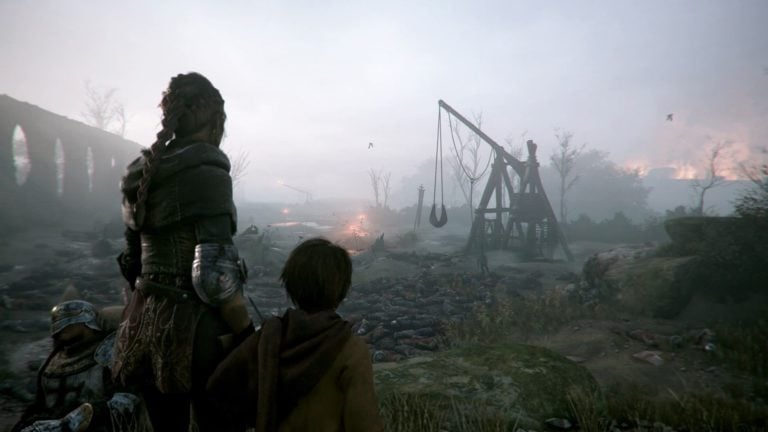 The first game is currently on Xbox Game Pass, and Microsoft has confirmed that the sequel will be also available on Game Pass at launch.
"After the original game's epic finale to a heartbreaking story of resilience, players will embark on the emotional journey's second chapter," says Asobo Studio's head of communications Aurélie Belzanne.
"They will follow Amicia and her brother Hugo on a perilous new quest, doing whatever it takes to survive a brutal, uncaring world.
"A Plague Tale: Requiem is the direct sequel to A Plague Tale: Innocence. Previously, players lived the grim tale of young Amicia and her little brother Hugo, in a heartrending adventure through the darkest hours of history.
"Hunted by Inquisition soldiers and surrounded by unstoppable swarms of rats, Amicia and Hugo came to know and trust each other, as they struggled to survive against overwhelming odds and fight to find their place in the world."