A patented PlayStation feature allows players to pay to kick others from games
Patent is designed to let spectators "bench" players for their performance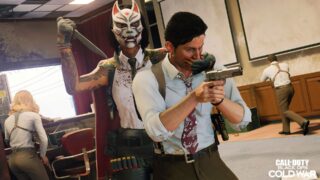 Sony has had a patent granted for a voting system that lets spectators remove players from games.
The patent, which is titled 'Spectators Vote to Bench Players in a Video Game', was filed in January 2020 and was granted on Tuesday.
The described feature lets spectators vote to remove (or 'bench') players, send them messages to warn them to play better, or even pay to have them removed.
In the patent, Sony details a situation in which a number of spectators are watching a game (it specifically lists Twitch as an example of this).
According to the patent text and accompanying diagrams, spectators are then given access to a menu that lets them vote to have a specific player removed (or 'benched') from the game.
The diagram shows the spectator getting four options to choose from: 'remove player from game', 'warn player to improve', 'provide custom message' or 'keep in game'.
Their vote is then collated with other viewers' votes, and if the total number of 'remove' votes hits a certain threshold the player will be removed from the game.
Sony says "the method can also include animating the removal of the player and providing visual cues to other players or spectators as to why the player was removed from the video game".
The patent gives examples of some variations on the process, including the possibility of using a spectator's skill level to determine how much clout their vote has.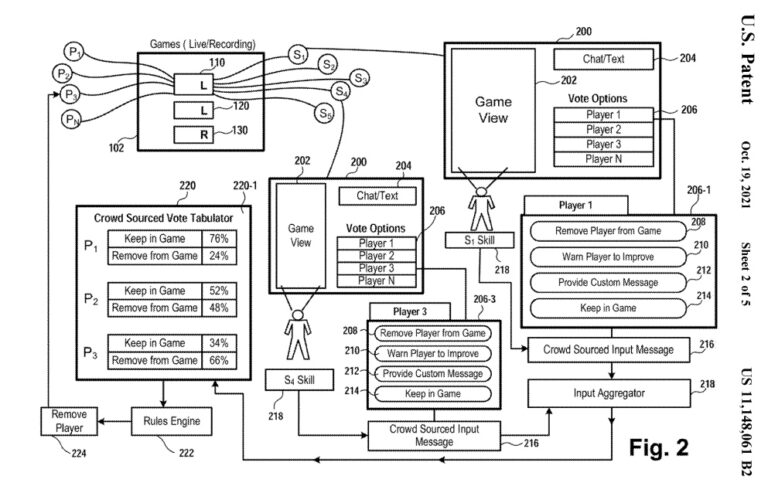 It also shows an alternative situation where spectators are able to pay to have a player removed, either with real money or in-game currency.
The example shown gives spectators another menu called 'Player Removal Options', where they can choose between 'pay fixed price', 'pay percentage of fixed price' or 'bid in auction'.
Sony has been taking steps to have a more active role in eSports. In March it announced that it had teamed up with a new esports venture, RTS, to jointly acquire the Evolution Championship Series (Evo).
Related Products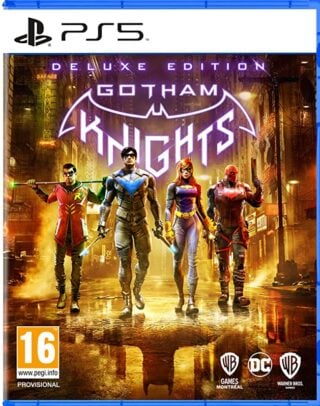 Gotham Knights - Deluxe Edition (PS5)
Other Products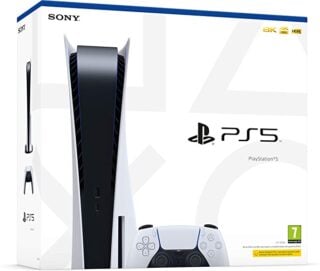 PlayStation 5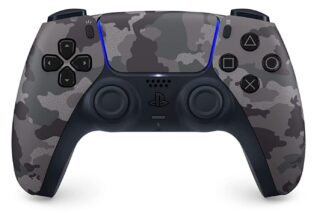 DualSense Controller - Gray Camouflage
Some external links on this page are affiliate links, if you click on our affiliate links and make a purchase we might receive a commission.