A new Witcher game won't be announced at WitcherCon in July
CD Projekt Red and Netflix reveal event timing and details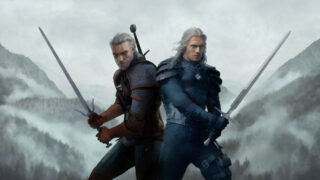 The first proper details about July's WitcherCon event have been revealed.
"In case you're wondering, no new Witcher game will be announced at WitcherCon, but there are still lots of reasons to tune in," according to the digital convention's newly launched site.
Billed as a celebration of The Witcher universe and its community, the event promises "exciting news, reveals… and a few surprises".
While a full schedule will be revealed "soon", it will include deep dives into the making of the games and the Netflix show, plus interactive panels with stars like Henry Cavill and the game's developers.
Viewable on Netflix, Twitch and YouTube, the event will air twice, "with both streams featuring unique, exclusive content".
The first stream will take place on July 9 at 10am PT / 1pm ET / 6pm BST and the second at 6pm PT / 9pm ET (July 10 at 2am BST).
CD Projekt said in March 2020 that its next game after Cyberpunk 2077 would be a single-player title set in The Witcher universe.
While it won't be announcing the next series entry at WitcherCon, CD Projekt could reveal new details about The Witcher 3: Wild Hunt's next-gen update, which is scheduled for release in the second half of 2021.
The next-gen edition of The Witcher 3 will be released as a standalone product for PC, Xbox Series X/S and PS5, and as a free update for players who already own the game on PC, Xbox One and PlayStation 4.
The Xbox Series X/S and PS5 port is being developed externally by Saber Interactive, the studio behind The Witcher 3's Nintendo Switch port.