A new Sonic Colors Ultimate trailer shows off visual improvements and new features
The Wii game is being remastered in a 4K and 60fps mode
Sega has released a new trailer for Sonic Colors Ultimate which details some of the game's improvements and new features.
The trailer focuses mainly on the visual improvements made while taking the original SD Wii title and bringing it to HD consoles.
The result is a game that runs at 4K resolution and 60fps on some consoles, with revamped lighting and improved graphical detail, such as new character models and textures.
To highlight this, the trailer shows the Wii version of Sonic Colors running alongside Sonic Colors Ultimate.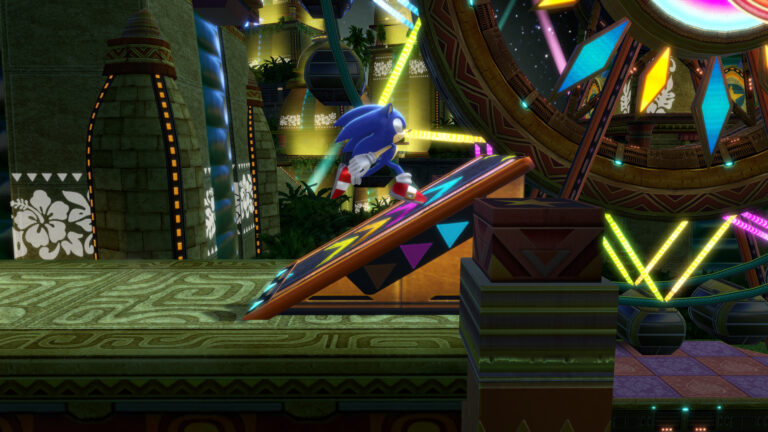 The trailer also shows off the new Rival Rush mode, where players race through the game's stages against Metal Sonic to unlock new rewards.
Players can also visit the in-game store and use tokens to customise Sonic with new boosts, auras, shoes and gloves.
A new Jade Ghost Wisp power-up is also shown, which lets Sonic pass through solid objects to reach hidden areas.
Sonic Colors Ultimate will be coming to Switch, Xbox One, PS4 and PC on September 7.
The physical version of the game will be bundled with a Baby Sonic keychain from the Sonic movie.
There will also be a Digital Deluxe version that gives players early access, exclusive music, gold and silver wearables, exclusive player icons and a 'Sonic Movie' boost.
Sonic Colors Ultimate was initially announced as part of Sega's Sonic Central presentation in May, which also teased a next-gen Sonic game and a new retro compilation called Sonic Origins, which contains Sonic, Sonic 2, Sonic 3, Sonic & Knuckles and Sonic CD.