A new 'real-life karting game' is opening in London this summer
Chaos Karts will feature digitally projected environments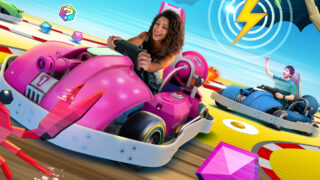 A new karting venue that promises to put racers in a real-life version of a karting game will be opening in London this summer.
Chaos Karts is founded by Tom Lionetti-Maguire, the creator of The Crystal Maze Live, and lets up to eight players take part in a "live action video game experience" that combines real karts with digital projection.
Although the karts are real, the tracks are digitally projected onto the floor, along with other features like weapons and power-ups.
Using a combination of "cutting edge electric karts", projection mapping and augmented reality, players can collect items and fire missiles at enemies as if they were playing a console karting game like Mario Kart.
The karts have built in collision reduction technology, meaning players don't have to wear helmets or overalls, and the projection system means different courses can be projected onto the floor, allowing players to take part in a series of races on different tracks with unique designs (such as a beach course or a track set in space).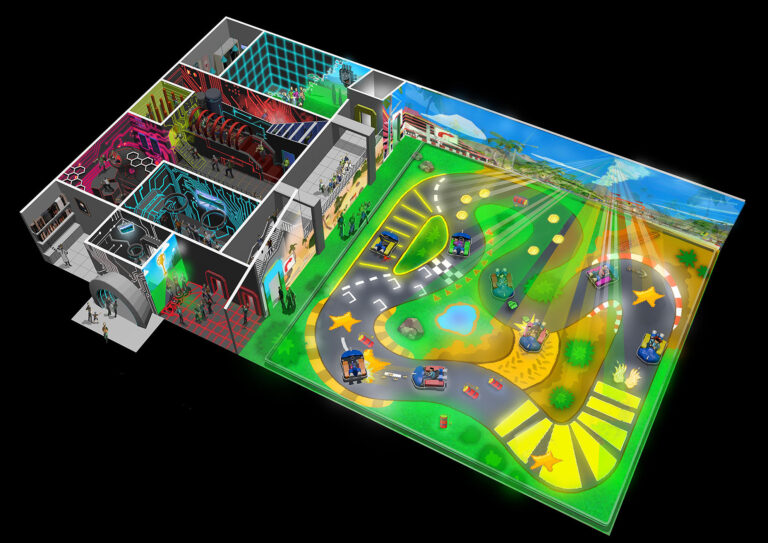 As players race they'll collect jewels lying on the track, and will be able to gain points by attacking other players with weapons like laser guns, hammers and bombs. The player with the most points at the end wins the race, and the player who wins the most races wins the tournament.
Chaos Karts will be launching in August in Brick Lane in East London, with tickets costing between £33 and £55 per person depending on peak times. Anyone interested can book their slot now.