A new Panzer Dragoon VR game will revisit the Sega Saturn trilogy
"VR dramatic shooter" due for release by March 2021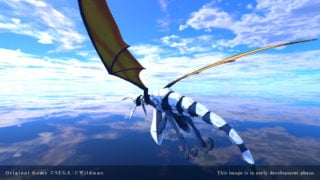 Japanese developer and publisher Wildman has announced a new Panzer Dragoon virtual reality game.
Tentatively titled Panzer Dragoon: Voyage Record, the single player "virtual reality dramatic shooter" is described as "a completely new work" that will let players relive each of the various episodes from Sega Saturn titles Panzer Dragoon, Panzer Dragoon II Zwei and Panzer Dragoon Saga.
Set for release by March 2021 on yet to be confirmed VR hardware, the game will feature new first-person graphics and an input method that makes VR controllers simulate the handgun of the dragon rider.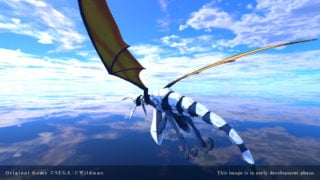 At E3 2019, Sega announced that a remake of Panzer Dragoon is in development for Nintendo Switch.
The Sega Saturn classic is being recreated from scratch in a way that Nintendo says is "true to the original, with improved graphics and controls, that suit modern gaming standards".
Originally released in 1995, the original Panzer Dragoon is a rail shooter in which the player rides atop an armoured blue dragon.
The aim is to get to the ancient Prototype Dragon and destroy it before it reaches a black tower containing a wealth of weaponry.