A new Life is Strange: True Colors trailer shows Alex's powers in action
The series' new protagonist can use empathy to connect with other people's emotions
A new trailer for Life is Strange: True Colors shows off the protagonist's special empathy powers.
Life is Strange: True Colors tells the story of Alex Chen, a young woman who moves to the small town of Haven Springs where she ends up investigating the death of her brother, which she believes may not be accidental.
The new trailer shows some examples in which Alex's ability to read other people's emotions and thoughts can come into play.
One early example shows Alex reading a character called Mac's thoughts to uncover a secret he's trying to keep hidden from his long-term girlfriend.
It's up to Alex to decide whether to tell Mac's girlfriend that he's lying, or keep quiet and avoid any trouble.
The trailer also shows that when Alex encounters a character with a particularly strong aura, she can reach out and connect with their emotions. This creates a nova, a supernatural flare that lets Alex see a reflection of their psyche and experience flashbacks of their thoughts and memories.
Whereas Life is Strange, Life is Strange: Before the Storm and Life is Strange 2 were all episodic adventures, True Colors will be a single release on September 10, 2021. It will still be split into chapters that provide natural breaks in the plot, but players will be able to play through them all at launch instead of having to wait for each one to be released.
"At its heart, this is a game about empathy, about how we connect to each other," director Zak Garriss explained during a Square Enix digital presentation in March.
"The story is driven by a complex mystery, with supernatural elements, all brought to life by an incredible cast, led by our new player character Alex, played by Erika Mori."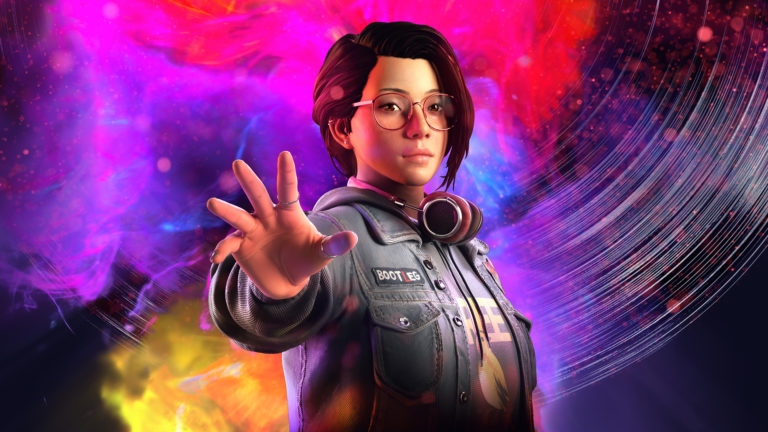 The game will allow players to choose a male or female romantic interest for Alex: her brother's friend Ryan, or Steph from Life is Strange: Before the Storm.
True Colors will feature motion-captured performances for the first time in the series. It will also have a licensed soundtrack including music from Radiohead, Phoebe Bridgers, Gabrielle Aplin, plus new songs from mxmtoon (who will be providing Alex's singing voice in-game).
Life is Strange: True Colors will be released on PS5, Xbox Series X/S, PS4, Xbox One, PC and Stadia. It will be available physically and digitally in three editions: the Standard Edition, a Deluxe Edition and an Ultimate Edition.
The Ultimate Edition will include the Life is Strange Remastered Collection, which features enhanced versions of the first game and Before the Storm.