A new Gran Turismo 7 video shows off the game's PS5-exclusive features
The delayed cross-gen racer arrives in March 2022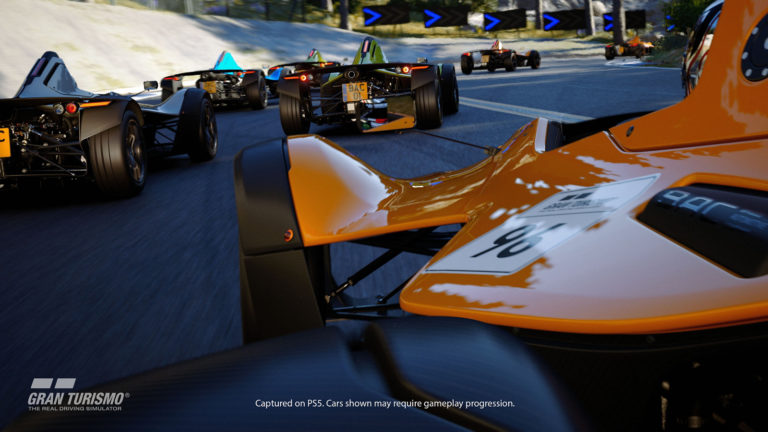 Sony has released the latest in a series of behind-the-scenes Gran Turismo 7 videos.
In the new developer diary, which you can view below, Polyphony Digital CEO Kazunori Yamauchi discusses some of the features that are exclusive to the PS5 version of the cross-gen racing game.
"I personally feel that we've finally achieved a level of realism that's kind of tangible," he claims, before going on to explain how the DualSense controller's adaptive triggers are used to recreate the feel of car brakes.
Gran Turismo 7 - Powered by PS5 (Behind The Scenes) | PS5
"For example, when brakes are effective to a certain point and they lock up, the resistance on the trigger is cancelled."
Yamauchi adds: "4K, 60fps and HDR are also things that make the game more realistic. When I get to drive on the tracks, I really feel like the realism has exceeded a certain level, and that's always very striking. The kind of natural feeling that we've been trying to achieve in Gran Turismo from the start."
In previous behind-the-scenes videos, Yamauchi discussed Gran Turismo 7's cars, tracks, personalisation, livery editor and more.
Gran Turismo 7 was originally planned for release this year but was delayed after production was impacted by the coronavirus pandemic. It will now be released for PS5 and PS4 on March 4, 2022.
A Gran Turismo 7 gameplay video released earlier this month showed off the returning Deep Forest Raceway circuit, which is one of over 90 tracks reportedly set to be included in the title.