A new Far Cry 6 story trailer has been released
The open-world shooter launches in October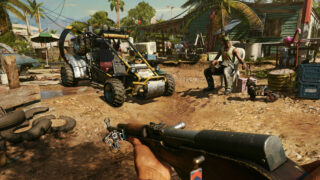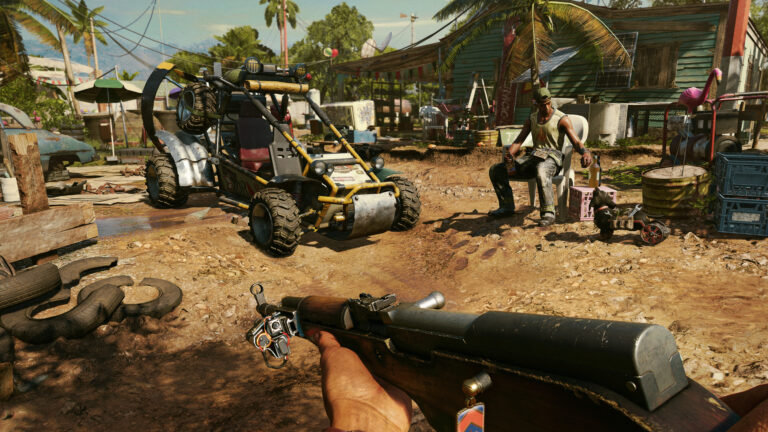 Ubisoft has released a new Far Cry 6 story trailer.
The open-world shooter casts players as Dani Rojas, a resistance fighter leading a modern-day guerrilla revolution to liberate the fictional island of Yara, a "tropical paradise frozen in time" under dictator Anton Castillo, who is played by Breaking Bad actor Giancarlo Esposito.
Castillo's son, Diego, is a 13-year-old being groomed to follow in his father's footsteps. He's played by Anthony Gonzalez, who voiced the lead character in Pixar's Coco.
At the time of the game's announcement last July, Yara was described as Ubisoft's "largest and most ambitious open world yet", with beaches, jungles and urban environments to explore.
"The island itself is bigger than any map that we've ever done before, which in itself doesn't mean much because if it's empty then it's meaningless," lead gameplay designer David Grivel of Ubisoft Toronto told VGC earlier this year.
"That's why it was important to us to make sure that you have plenty of content and the right content too. So different types of activities or missions, and sometimes mini-games even. You can play dominoes in the guerrilla camps, for example.
"That variety was good not only to fill the island with interesting things to do, but also to offer options for the player," he added. "It's not all about, you know, guerrilla warfare. Of course, that area is very important, the revolution is important narratively, but we wanted to make sure that when you're in the open, if you want to go fishing for a while, then you can go fishing. If you want to go hunt for a while, then you can go hunting."
Far Cry 6 was originally due for release in February 2021 but will now launch on October 7 for Xbox Series X/S, Xbox One, PS5, PS4, and PC via Epic Games Store and Ubisoft Store.
Its publisher recently revealed post-release plans for Far Cry 6, including story DLC that lets players control villains from previous games in the series such as Vaas Montenegro (Far Cry 3), Pagan Min (Far Cry 4) and Joseph Seed (Far Cry 5).
For more footage and VGC's impressions of the game, check out our first look Far Cry 6 preview.
Related Products
Other Products
Some external links on this page are affiliate links, if you click on our affiliate links and make a purchase we might receive a commission.