A new emulator lets Xbox Series X/S play PlayStation games at 4K
An Xbox port of DuckStation features internal resolution scaling to native 4K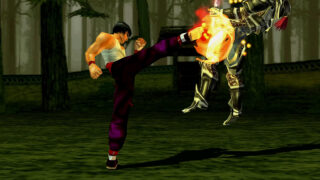 A PlayStation emulator noted for its internal resolution scaling has now been ported to the Xbox Series X and S.
DuckStation is a PS1 emulator that focuses on "playability, speed and long-term maintainability". According to the developer, "the goal is to be as accurate as possible while maintaining performance suitable for low-end devices".
Because of this, when the emulator is run on more high-end devices it can tap into their extra processing power to upscale games by up to 16 times their original resolution.
A port of DuckStation was recently made for Xbox Series consoles, and a video by YouTuber Modern Vintage Gamer shows it running games at native 4K resolution and locked to 60 frames per second.
As well as the ability to internally upscale games to 4K, the Xbox version of DuckStation also lets players turn on True Colour Rendering (which disables the dithering effect used in the original PlayStation hardware) and Texture Filtering (which smooths out the blockiness of textures on 3D objects when they get larger).
Another supported feature is the ability to fix texture warping, which was a typical issue with PlayStation games. This takes up a lot of processing power, but as the video shows the Xbox Series S handles it well.
Since many PlayStation games didn't originally run at 60 frames per second, in order to avoid creating issues  they instead run at whatever their original frame rate was by default. However, the emulator also has an option to overclock the emulated CPU, which lets some games run at 60fps.
One example shown is PowerSlave (aka Exhumed), which has a 60fps frame cap but never comes close to that on the PlayStation. By enabling CPU overclocking, the game can then hit 60fps.
Of course, given that it's an emulator, DuckStation is not simply available on the Xbox digital store. The only way to access it is to set the Xbox Series X/S to Developer Mode (which requires players to pay a fee to Microsoft to enable), and install the software manually.
Developer mode has previously been used to run other emulators on Xbox Series X/S such as RetroArch, but Modern Vintage Gamer states that DuckStation is "probably hands down the best PlayStation experience [he's] had running under emulation".
Related Products
Other Products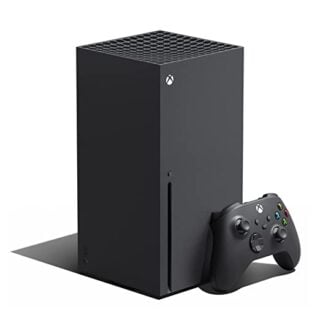 Xbox Series X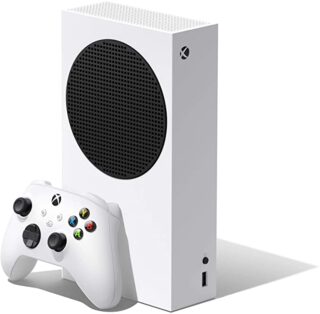 Xbox Series S
Some external links on this page are affiliate links, if you click on our affiliate links and make a purchase we might receive a commission.