A new 13-minute Pokémon Legends gameplay video has been released
Nintendo's new presentation shows how the game's mechanics work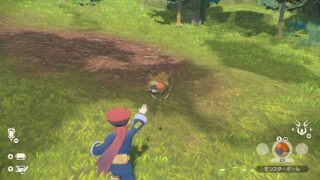 Nintendo has released a 13-minute video which gives an extended look at Pokémon Legends: Arceus gameplay.
The video, which can be seen in the embed below, is different from the 6-minute gameplay trailer that was released last week, which only had Japanese commentary and was six minutes long.
The new video reiterates the game's plot and its setting in the Hisui region, which was the previous name for the Sinnoh Region a long time ago.
You can watch it here:
Pokemon Legends: Arceus - extended gameplay video
The view shows how the game's open world has a number of different regions, each with their own ecosystem. It also demonstrates the process required to catch a Pokémon.
Some Pokémon can be caught by simply throwing Pokéballs at them in the wild, but others will enter an aggressive state and will have to be battled before they can be caught.
Pokémon Legends: Arceus was announced last February, alongside DS remakes Pokémon Brilliant Diamond and Pokémon Shining Pearl, during a presentation scheduled to coincide with the franchise's 25th anniversary.
Blending action and exploration with Pokémon's RPG roots, its Hisui region is one of the most unique settings in the history of the series.
Rather than the regular challenge of defeating gym leaders and the Elite Four to become a Pokémon master, Legends focuses on discovery, with players challenged with studying Pokémon in a bid to complete the region's first Pokédex.
In one of VGC's recently published 2022 game previews, we said developer Game Freak's decision to break from the franchise's usual formula could deliver the refresh the series needs.