A modder has created a portable Wii in the form of a Game Boy Colour
'Wiiboy Color' will be sold "at a premium" in the future
A modder has created a portable Nintendo Wii console in the form of a Game Boy Colour handheld.
The 'Wiiboy Color' is a fully functioning device, with software running off a USB stick hidden inside of its 3D printed casing.
"Making a portable Wii this small is possible because the Wii motherboard can actually be trimmed very small," says the modder. "Some relocations are required to restore full functionality, but by hacking the software of the Wii to remove the need for the disc drive, a board this small becomes very possible."
The device features a 3.5 inch, 480p IPS screen taken from a car reversing camera, while the controls on the front of the system are a combination of DS Lite buttons and Nintendo Switch joysticks.
"The actual controller circuity inside of the portable is a GameCube controller rather than a Wii Remote," its creator says. "For playing the Wii games, software hacks are used to allow the GameCube controls to act like Wii Remote controls, including simulating the shaking needed for many Wii games."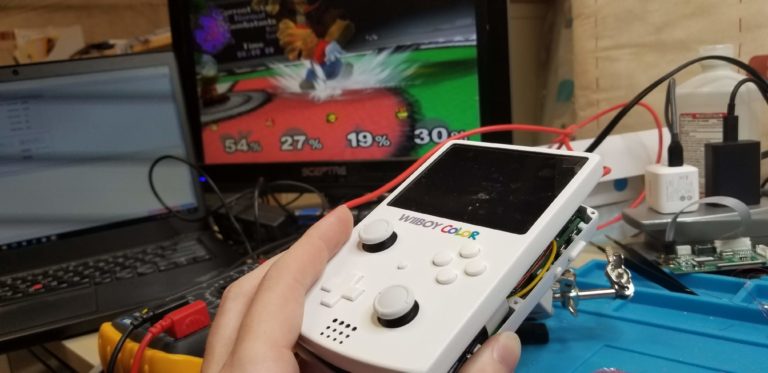 The construction process is explained in more detail in the modder's online worklog.
Once a few more tweaks have been made, its creator says Wiiboy Color will be purchasable "at a premium" due to the labour involved and the high cost of parts.
Ushering in an era of motion controls, Wii launched in November 2006 and went on to sell over 100 million units — a record for a Nintendo home console.
Related Products
Other Products
Some external links on this page are affiliate links, if you click on our affiliate links and make a purchase we might receive a commission.