A Mafia 2 remaster video has been published ahead of today's reveal
Mafia remasters will be detailed later today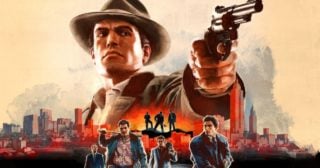 The first Mafia 2: Definitive Edition gameplay video has been published, ahead of an official reveal later today.
Publisher 2K announced the remaster as part of the Mafia Trilogy last week, with a full announcement to come later today (May 19) at 9am PT / 12pm ET / 5pm BST. However, one user has seemingly managed to download the game early.
According to a listing on the Microsoft Store, the Mafia 2 remaster will release this week, while a more extensive remake of the original Mafia game is planned to arrive in August.
[UPDATE: 2K and Hangar 13 have officially announced Mafia: Trilogy.]
The last game in the action-adventure series was 2016's Mafia 3, developed by new studio Hanger 13.
In February, Take-Two publishing label 2K said to expect announcements regarding games from Hanger 13 and its new 31st Union studio in the near future.
"As I said before, our pipeline is very diverse and is very large and we are going to share with you more about that in the coming months," CEO Strauss Zelnick said during an earnings call.
"So you can certainly expect that there will be games coming out of the studios. I wish I could tell you more about them, but stay tuned, because they are very exciting and we are thrilled to be in business with both of those – with both of those folks in their entire teams, so stay tuned."