A huge Warzone exploit is letting players get unlimited Juggernaut suits
Activision urged to address problem giving users unfair advantage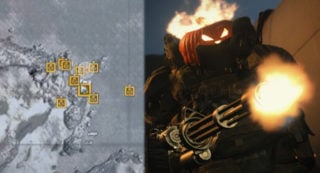 Call of Duty: Warzone players have uncovered a huge glitch which enables users to get unlimited Juggernaut suits.
As detailed on YouTube Channel Cable711 (via Modern Warzone), to make use of the exploit players must first complete an Easter egg rewarding access to the maintenance station subway train, which contains high-level loot including a Juggernaut suit.
Once there, players must locate the Juggernaut and another killstreak to use the exploit, which involves swapping the items using very specific timing.
"If you time it just right, you'll pull up the canister while you drop the Juggernaut on the ground, allowing you to throw as many Juggernauts as you can time correctly," Cable711 says.
"This timing can be very difficult, but as you can see from this video, I was able to throw about 12 or 14 Juggernauts in the matter of a couple of minutes."
Activision said this month that Warzone has attracted over 85 million players since launching in March 2020.
The publisher recently delayed the release of Call of Duty: Black Ops Cold War Season 1 to December 16, which is when it plans to start integrating Treyarch's game into Warzone.
Black Ops Cold War Season 1 will include a new Warzone map and mode at launch. While not officially confirmed, the new location is called Rebirth Island, according to dataminers.