A Hogwarts Legacy patch is coming to Xbox and PC today, but a PS5 update has been delayed
Update: Official patch notes have been released; PS5 Collector's Edition Trophy fix also coming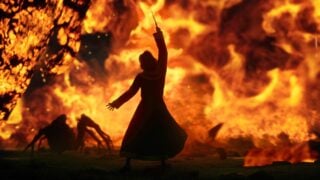 Avalanche Software plans to release Hogwarts Legacy's first post-release patch on Tuesday.
The Warner Bros. studio said the update will resolve "a number of bugs and performance issues" on Xbox Series X/S and PC.
A PS5 update was also previously scheduled for release on Tuesday but it has been delayed by a few days.
Update
Avalanche has released the official patch notes, which we've republished at the bottom of this page.
"This patch addresses overall gameplay performance and stability as well as online connection improvements," the studio said.
Update 2
Avalanche has said it's looking into a fix for Hogwarts Legacy players getting stuck under the map or inside objects, and has offered a couple of potential workarounds while it investigates these issues.
Hogwarts Legacy - Gameplay Showcase II
Hogwarts Legacy guides:
Hogwarts Legacy Merlin Trials | Hogwarts Legacy Statues | Hogwarts Legacy Keys | Daedalian Key locations | Elder Wand location | Hogwarts Legacy killing curse | Hogwarts Legacy pages
"PS5 players, due to some unforeseen issues, we're targeting later this week to get your patch to you," reads a message posted on the game's Twitter account.
Chandler Wood, community manager at Avalanche, also said the PS5 patch will include a fix for the 'Collector's Edition' Trophy, which players should earn by completing all collections.
In a private message with a player, Wood reportedly said the PS5 update will "retroactively fix the issue and pop the Trophy for anyone who didn't get it".
Hogwarts Legacy, which is based on the Harry Potter series by J.K. Rowling, was released last week amid significant controversy around the publicly-stated views of its author regarding transgender rights.
The game is the subject of a boycott due to multiple public comments from Rowling perceived by many to be transphobic (for a full breakdown of the situation, we recommend this article by Glamour).

Although the author was not involved in the development of the game, critics note that Rowling will likely profit from Hogwarts Legacy and benefit from its popularity.
Hogwarts Legacy will be released for PS4 and Xbox One on April 4, and for Nintendo Switch on July 25.
Hogwarts Legacy Feb. 14 patch notes
Bug Fixes:
General

Online

Fixed issues with achievement data being properly pushed to Wizarding World portal after linking.

Gameplay

Owl Mail

Fixed an issue with mail not properly triggering sequential mission.

World Events

Fixed rare crash around certain locations where in-game World Events spawning.

NPC

Fixed a rare crash when respawning NPCs in the world.
Fixed crash with some NPC schedules.

Characters

Fixed issues with flickering occurring with a transparent head while hair is still present.

UI

Updated localization text for additional content items.
Added Build version to first time EULA.
Fixed rare occurrence of mission descriptions not being displayed correctly.

Cinematics

Corrected VFX presentation of robe transformation.
Fixed a stability issue when skipping cutscenes.
Fixed a crash when playing cutscenes and cinematics.

Save Game

Fixed error of rewriting last autosave slot.
Fixed an issue when restarting from last save around not being able to talk to a vendor after initial conversation. Resolves the following reported issues: HL-412, HL-494, HL-246, HL-1063, HL-590, HL-542, HL-976, HL-965, HL-1158, HL-1184, HL-1089, HL-1240, HL-1031, HL-1490, HL-1433, HL-89, HL-1930, HL-1086, HL-1636, HL-1585, HL-1028, HL-1933, HL-2606, HL-2062, HL-1587, HL-488, HL-498, HL-162, HL-1706, HL-2626, HL-2865, HL-2888, HL-2804, HL-2910, HL-2944, HL-3000, HL-3043, HL-3024.

Performance and Stability

Improved performance on Fidelity mode.
Fixed rare crash around hovering over the map.
Fixed issue with wind causing distortion and stretching of world assets.
Fixed a rare occurrence with material swapping.
Fixed a rare crash with map assets state.
Fixed Rare crash occurring with in-game world events.
Fixed a memory leak with global lighting system HL-313.

XSX

Performance and Stability

Improved crash collection to help chase rare crashes.

PC Steam/PC Epic Games

Cinematics

Fixed audio issues missing or not properly playing.

Upscalers

Enable frame generation while DLSS is disabled.
Anti-Aliasing and Screen resolution settings disabled when using DLSS and not Super Resolution.

Raytracing

Fixed issue with RTAO looking worse than SSAO.
Adjusted default setting to Medium Quality.

Performance and Stability

Shader type compilation optimization.
Shader compilation performance updates and functionality enhancements.
Fixed a crash affecting Text2Speech usability.
Resolved issues with world assets abruptly being stretched which resolves the following reported issues: HL-305, HL-265.
Resolved an issue with Nvidia GPUs having lower frame rate compared to AMD.

DirectX Version 12

Please note DirectX Version 12 is required to run Hogwarts Legacy on PC. We do not suggest attempting workarounds to run the game with DirectX Version 11 as this can cause stability issues with launching the game and the player experience.
Related Products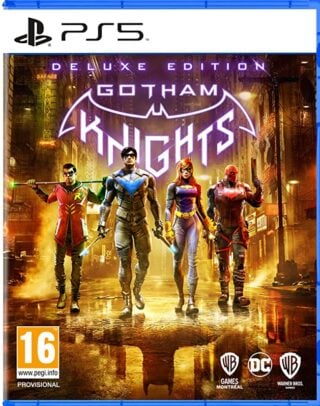 Gotham Knights - Deluxe Edition (PS5)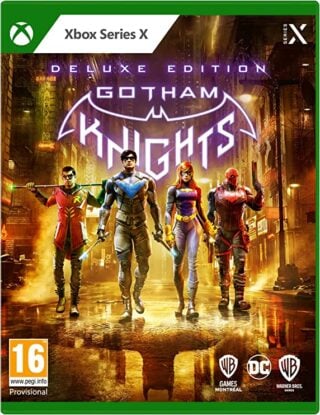 Gotham Knights - Deluxe Edition (Xbox Series X|S)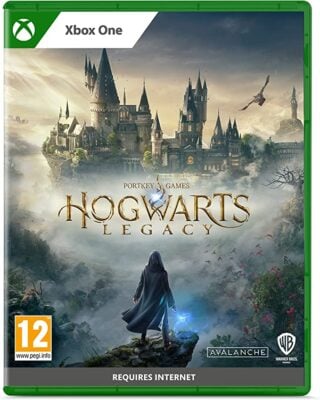 Hogwarts Legacy (Xbox One)
Other Products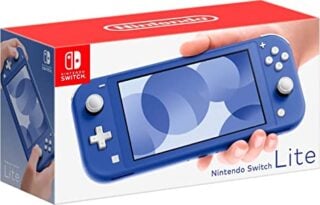 Nintendo Switch Lite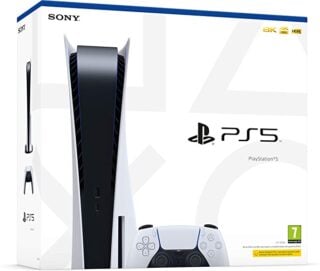 PlayStation 5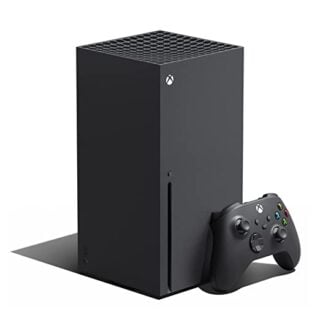 Xbox Series X
Some external links on this page are affiliate links, if you click on our affiliate links and make a purchase we might receive a commission.