A full Call of Duty: Black Ops Cold War install requires 190 GB on Xbox Series X/S
HD textures and ray tracing take up some 50 GB of storage space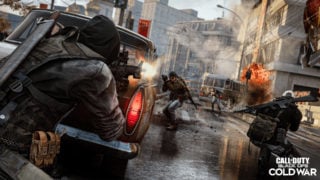 Installing all of Call of Duty: Black Ops Cold War's components on Xbox Series X/S requires almost 190 GB of storage space.
While Activision recently said the game's initial file size at launch is 136 GB on Xbox Series X/S, a full install actually takes up 187.9 GB, a screenshot (below) originally posted on Reddit reveals.
This includes some 50 GB reserved for HD textures (38.2 GB) and ray tracing data (11.8 GB). In comparison, the game's multiplayer mode weighs in at 27.6 GB
Black Ops Cold War will be released for PC, current and next-gen consoles on November 13.
Earlier this month Activision said the game's initial file size is 95 GB on PS4, 93 GB on Xbox One, 133 GB on PS5 and 136 GB on Xbox Series X/S.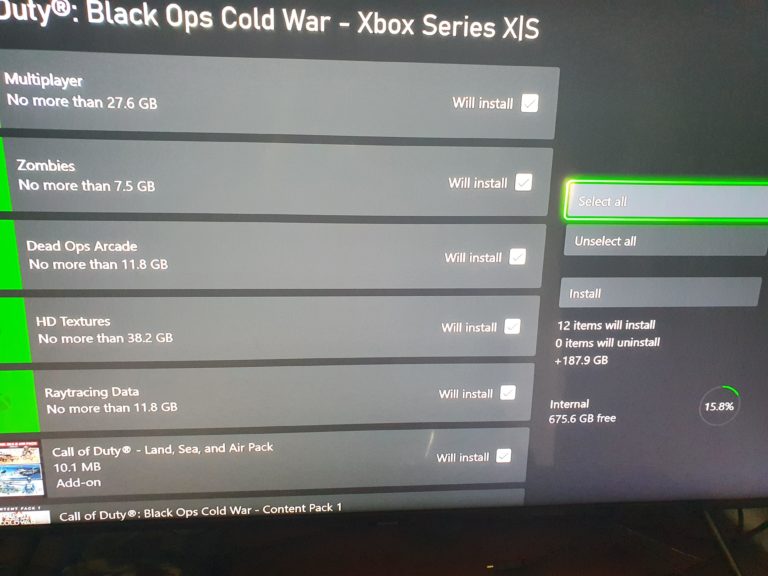 Once installed, console and PC players can opt to uninstall specific modes such as campaign or Zombies to reduce the file size.
Xbox Series X offers around 800 GB of internal storage for software, while Xbox Series S has just 364 GB of storage space for games.
PS5 has 664GB of internal SSD storage for games. The console won't support expandable SSD storage at launch, but Sony says the feature will be enabled via a future system update.
Related Products
Some external links on this page are affiliate links, if you click on our affiliate links and make a purchase we might receive a commission.