A BioShock film is in the works at Netflix and Take-Two
Previous efforts to make a film adaptation reportedly failed over budgetary and rating concerns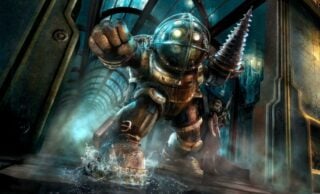 Netflix has teamed up with video game publisher Take-Two to create a BioShock film.
The news was announced on Tuesday via the official Netflix Geeked Twitter account.
"Netflix, 2K and Take-Two Interactive are partnering to produce a film adaptation of the renowned video game franchise BioShock," it said.
While no further details about the project were shared, the tweet was accompanied by a quote from BioShock antagonist Andrew Ryan, and imagery of the iconic Big Daddy character and the underwater setting of Rapture.
According to The Hollywood Reporter, the partnership deal had been in the works for close to a year.
A writer or filmmaker have yet to be attached to the project, which will see Vertigo Entertainment and Take-Two serve as producers.
BioShock released in 2007 and the game quickly attracted the interest of Hollywood, with The Pirates of the Caribbean director Gore Verbinski originally attached to helm a feature film based on the IP.
The project, which would subsequently see 28 Weeks Later filmmaker Juan Carlos Fresnadillo lined up to direct, was reportedly cancelled because studios were unwilling to invest in an R-rated version of the tale.
In a recent Arcade Attack interview, BioShock creator Ken Levine claimed Take-Two ultimately granted him permission to veto the proposed movie, which he "felt wasn't necessarily going in the right direction" before the plug was pulled.
Levine said the movie studios had "a story they wanted to tell that wasn't necessarily the story of BioShock". They liked the visuals of the world but didn't buy into the story and the characters to the same degree.
He also said he once had a meeting with a famous and "very talented" filmmaker whose first question was whether the movie would have to be set underwater.
Will a BioShock movie ever get made, Levine was asked? "I don't know. I hope if it ever gets made it's… I don't want to see it get made unless it's good and whether it's going to make the people who played the game feel like the things they loved in it are intact."
Publisher 2K announced in December 2019 that work had begun on a new entry in the BioShock franchise and that it would be in development "for the next several years".
While the first two games in the series took place in the underwater city of Rapture and the third in the floating city of Columbia, the fourth will reportedly be set during the 1960s in a fictional Antarctic city and is said to be targeting a 2022 release.
Related Products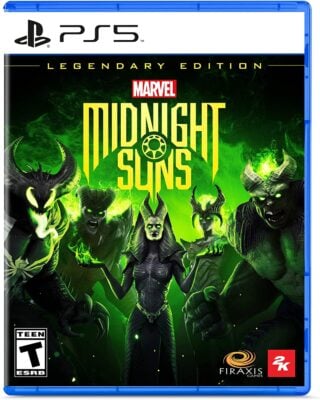 Marvel's Midnight Suns - Legendary Edition (PS5)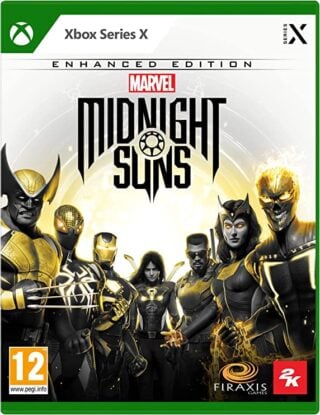 Marvel's Midnight Suns - Enhanced Edition (Xbox Series X|S)
Other Products
Some external links on this page are affiliate links, if you click on our affiliate links and make a purchase we might receive a commission.