A beginner's guide to Scavengers, the thinking player's battle royale
How to get started in Improbable's battle royale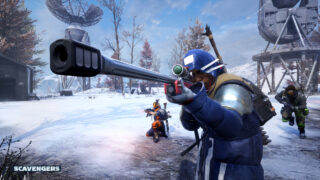 Despite sharing a lot of similarities with the genre, Scavengers isn't a traditional battle royale game.
Yes, there's a big map, lots of other players and even – at times – a shrinking circle of death but it is more akin to a big multiplayer Far Cry arcade mode, with objectives that need clearing with your team to try, data to be found and in doing so net a big high score (remember those?) and extract safely.
Sounds simple? It can be quite intimidating if you jump straight in, so here's eight tips that'll help you find your feet in Scavengers' harsh world.
You can download Scavengers for free now from Steam.
---
Remember: survival is the goal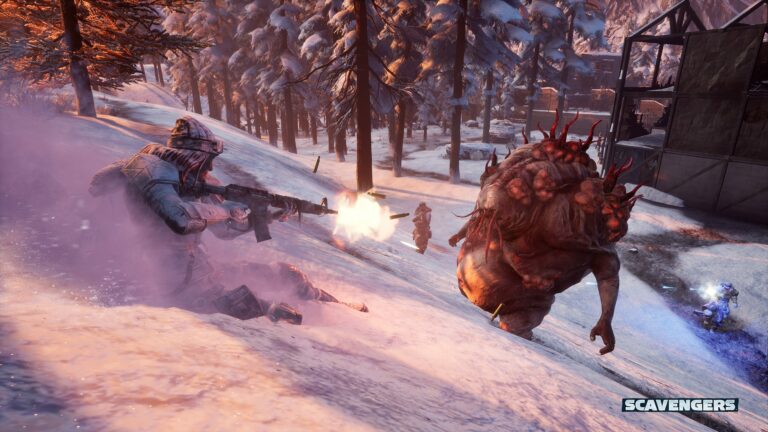 The most important thing to remember in Scavengers is that getting a big kill to death ratio is good but absolutely not the most important thing you need to do in order to either win the match or level up your character. Finding data, completing missions and getting out alive are far more important. Getting killed will cost you half your data and failure to extract on the dropship will leave you with nothing. Take your time, crouch walk if you can because you do not appear on enemy radars whilst you are doing so. There's no shame in hiding or avoiding combat with other players completely if it means you get out with your haul.
---
Sliding is rad as hell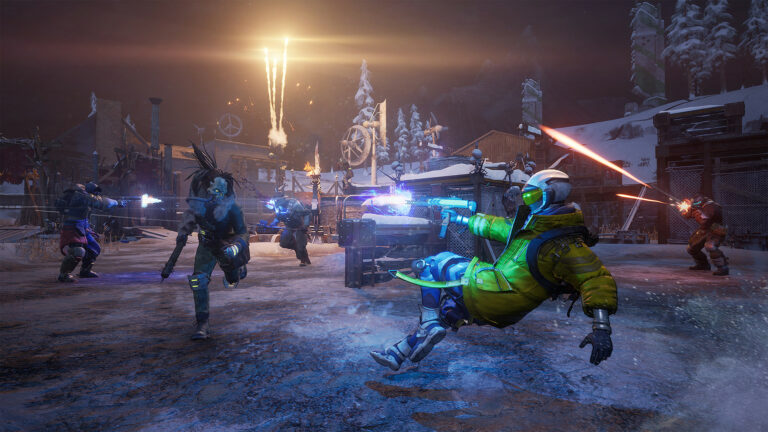 If you hit the crouch key whilst sprinting you will dive into a really, really cool slide until you run out of momentum. Find a slope, jump into a slide and you can keep going until you reach the bottom. It's really fun and feels satisfying as hell. As well as making you look like a badass, it has a practical use – you don't use stamina when sliding and you move with great speed, so it is an essential traversal tool. Jab the jump button during the slide to do a really cool looking flip. Also – there's no fall damage, so take as many opportunities to do big jumps into long slides. It's really, really satisfying!
---
Think tactically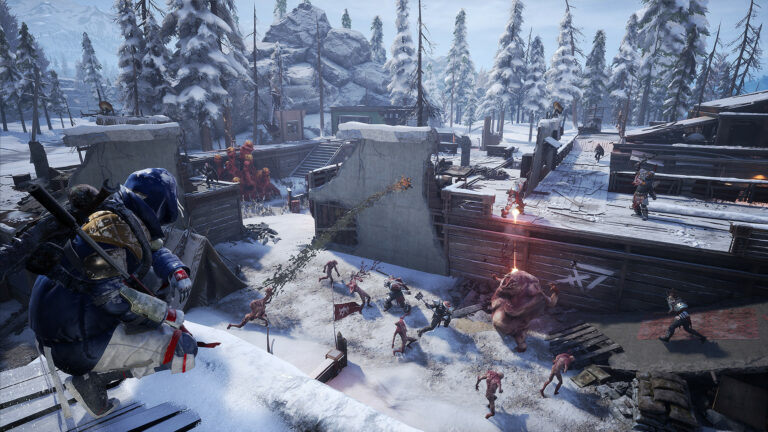 Keep in mind that at its heart, Scavengers is a game about points, not player kills. You're going to be dropped into a match with 20 other teams and they will also be looking to complete objectives and raise their scores. If you're ill-equipped, weakened or in any way at a disadvantage when you see another team then… just let them go by. Conversely, if you see a team battling away at the AI enemies and you're nicely tooled up, there's no harm in picking them off while they're weakened. Remember, you don't have to go hunting for other players and they won't be actively hunting for you most of the time, so engage when you need to – find a balance between aggressive and passive play in regards to the other human players.
---
Don't freeze!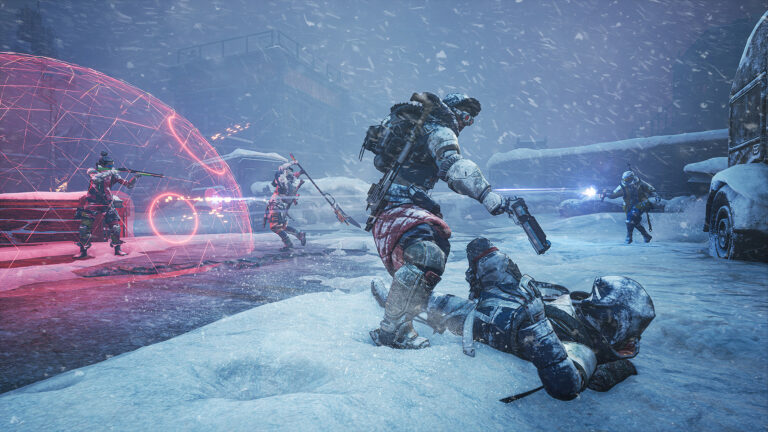 Although not getting shot by AI or other players is the best way to keep yourself alive in Scavengers, you're going to have to make sure you don't freeze to death too. The longer you stay out in the frozen wastes, the colder you'll get and a meter near your health will begin to deplete. Once empty, you'll start to freeze and ice will begin to creep across your health bar. This is obviously bad. Keep an eye out for fires you can stand by to stop this from happening, or use a Thermal Boost consumable if you're in a pinch. The periodic storms that hit the map will speed this up radically, a similar effect to being caught outside 'the circle' in a traditional battle royale, so holster your weapon to hit full sprint speed and getting running for safety, be that outside of the storm zone or a suitable shelter in which you can wait it out.
---
Use your abilities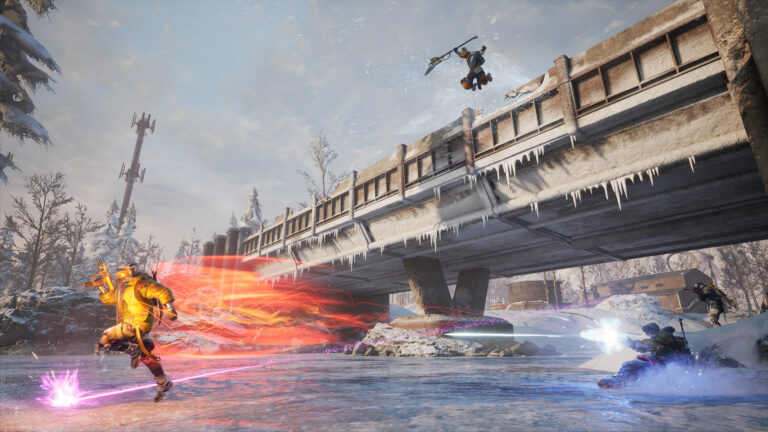 Each of the characters you can choose in Scavengers has unique abilities that can be the difference between life and death. Valora has a shield that can be a difference maker. Halden can drop a healing bubble that restores anyone who gets inside it. Cruz can buff movement speed, which can be used for getting in and out of firefights depending on the situation. Communication is key when using these, so make sure your team knows what you're doing so they can either utilise them or perhaps even form a plan to use their own in a way that gets the best out of both abilities. This brings us nicely onto…
---
Balance your team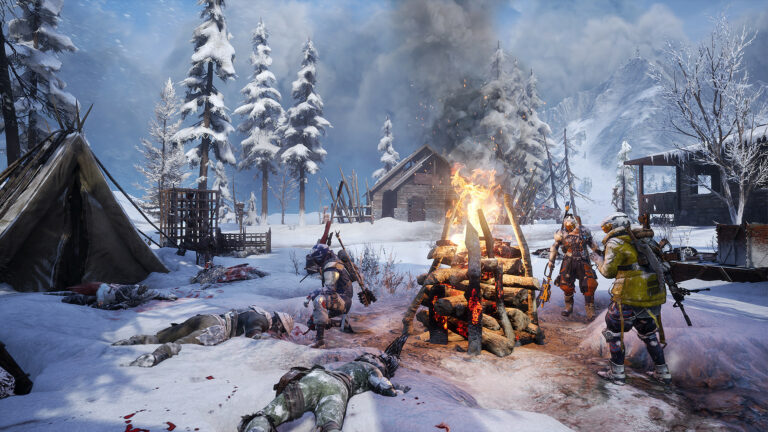 Yes, we all like to play our main character but think for a bit about the different abilities and weapon loadouts that your teammates have chosen and how yours can fit into that mix. Having a bunch of close ranged specialists might make you a formidable squad for anyone who you can get the drop on but if you're the ones who get caught short then you're going to lose in a long to middle distance shootout. A beginner tip? Make sure Halden is in any party while you're learning the ropes as his ability to heal can afford you a few mistakes and experiment with others once you've learned the ropes.
---
A hunting tip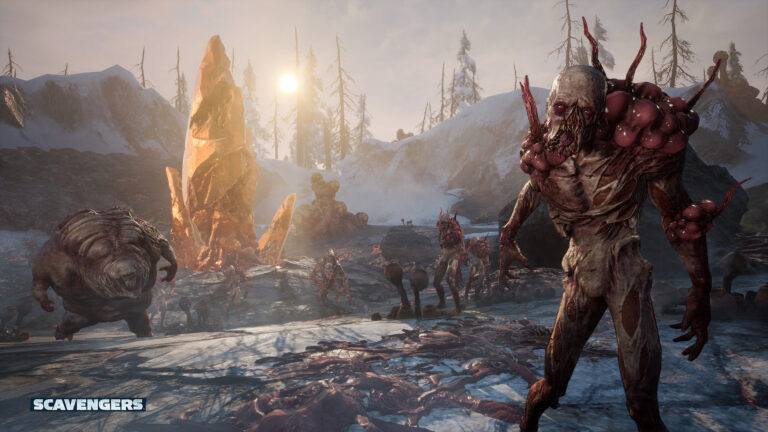 In an early game, a useful bit of information was passed over by an experienced player. On the map, you can see all of the data points that you can mine for resources and the status of these data points is represented by a number. Well, if that number is ticking downwards, then there's a team there in the process of claiming that data. So, a place to avoid or perhaps the perfect place to set up an ambush? Check your current status and take the appropriate action!
---
Be wary around the Dropship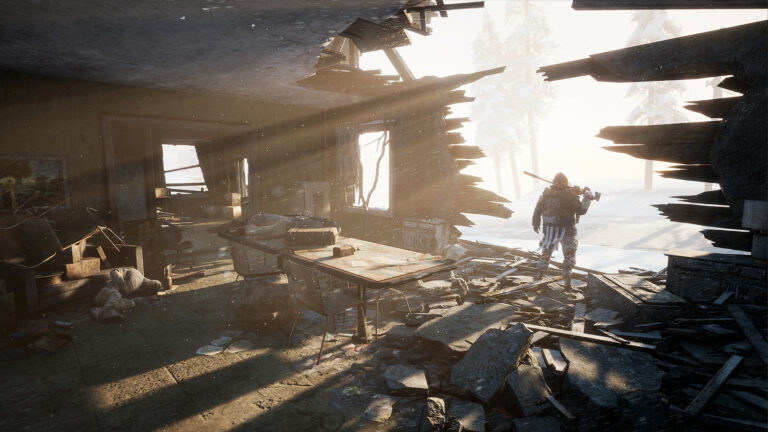 Eventually, it'll be time to get the hell out of there and the dropship will land on the map. Of course, things can get pretty hairy as every player still alive is going to want to be getting out of there with their spoils. This is where you're going to need to put everything you've learned so far to use. If you have a sniper in the team, have them look for other players. Cure up fully. Drop shields if you're planning on making a stand while you wait for the door to open. Check your scoreboard standing and think about your approach – you can use the five minutes before it leaves to rack up some more data or, if you're sat on a big stash, wait for a bit and watch other teams pick each other off before making an approach. The dropship is where heroes and villains are made and is rarely uneventful.
You can download Scavengers for free now from Steam.
Related Products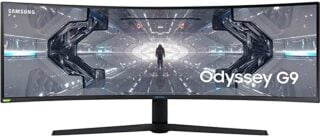 SAMSUNG 49-inch Odyssey G9 Gaming Monitor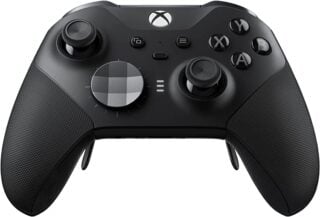 Xbox Elite Series 2 Wireless Controller
Other Products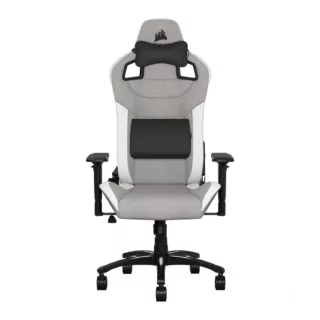 Corsair T3 RUSH Gaming Chair

£249.98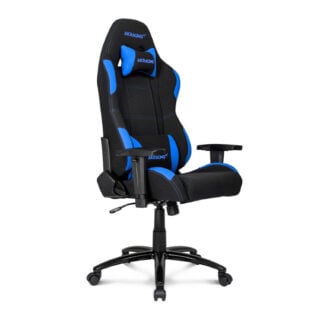 AKRacing Core Series EX Gaming Chair
Some external links on this page are affiliate links, if you click on our affiliate links and make a purchase we might receive a commission.