96% of Japan's top 10 physical game sales this week were Pokemon Scarlet & Violet
The latest Pokemon game outsold the rest of the combined titles 26 times over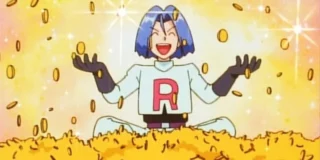 Pokémon Scarlet and Violet completely dominated the Japanese physical software sales charts this week, with sales accounting for 96% of the top 10 titles sold.
According to Famitsu, the game sold 2,537,292 physical copies between its release on November 18 and the chart's cut-off point of November 20, putting it streets ahead of the number 2 game, Splatoon 3, which sold 36,958 copies.
Combined, the entire Japanese top 10 software for this week sold 2,634,241 copies, meaning Pokemon Scarlet and Violet accounted for 96.3% of these sales.
According to a Nintendo announcement in Japan, the game sold a total of 4.05 million copies in the country when digital sales were also taken into account.
Pokemon Scarlet & Violet review | VGC
The game's release also saw a notable surge in Switch hardware sales, with a total of 170,693 consoles sold, compared to 97,542 the previous week.
This may have been due to the recently released special edition Pokemon Scarlet and Violet themed Switch OLED – more then 100,000 of those 170,000 Switch consoles sold last week in Japan were OLED models.
Nintendo announced on Wednesday that Pokemon Scarlet and Violet reached "the highest global sales level for any software on any Nintendo platform within the first three days", with 10 million units sold in its first 72 hours worldwide.
In VGC's Pokémon Scarlet and Violet review, we said the games were the most feature-rich Pokémon titles in years but suffered from technical issues.
The full Famitsu top 10 for the week ending November 20 is as follows (total sales in brackets):
Pokemon Scarlet & Violet (Switch) – 2,537,292 (2,537,292)
Splatoon 3 (Switch) – 36,958 (3,368,155)
God of War Ragnarok (PS5) – 9,901 (39,278)
Monochrome Mobius (PS4) – 9,066 (9,066)
Tactics Ogre Reborn (Switch) – 7,687 (44,470)
Minecraft (Switch) – 7,449 (2,855,406)
Mario Kart 8 Deluxe (Switch) – 7,330 (4,906,589)
Cardfight!! Vanguard Dear Days (Switch) – 6,649 (6,649)
SympathyKiss (Switch) – 6,072 (6,072)
Sonic Frontiers (Switch) – 5,837 (31,904)
The hardware sales for the week ending November 20 are as follows (total sales in brackets):
Nintendo Switch OLED – 102,605 (3,083,839)
Nintendo Switch Lite – 40,432 (4,970,529)
Nintendo Switch – 27,656 (18,866,523)
PlayStation 5 – 26,946 (1,848,649)
PlayStation 4 – 5,803 (7,826,141)
PlayStation 5 Digital Edition – 4,912 (291,848)
Xbox Series X – 1,373 (168,640)
Xbox Series S – 154 (212,419)
New Nintendo 2DS XL – 34  (1,189,185)
Related Products
Pokémon Scarlet and Violet Dual Pack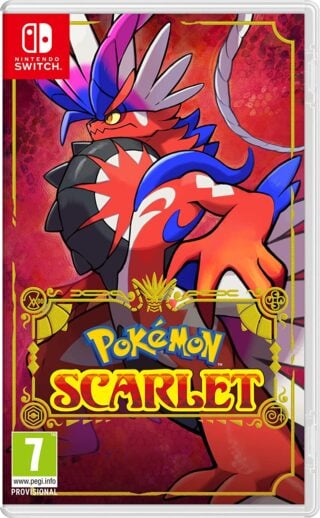 Pokémon Scarlet
Pokémon Violet
Other Products
Some external links on this page are affiliate links, if you click on our affiliate links and make a purchase we might receive a commission.