88-year-old Animal Crossing fan finally receives crowdfunded console
Audrey received the gift after playing over 3,500 hours of New Leaf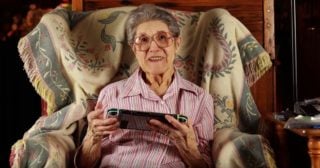 An 88-year-old grandma immortalised in Animal Crossing: New Horizons has begun playing the game after receiving a special edition Nintendo Switch console crowdfunded by fans.
Grandmother Audrey was thrust into the spotlight last year via a YouTube video in which she revealed her near-4,000-hour playtime on Animal Crossing: New Leaf.
In the video – which has been viewed almost 11 million times – the senior citizen revealed she had played the 3DS game nearly every day for four years, amassing 3,580 hours of playtime.
Fans raised $500 to purchase her an Animal Crossing edition Nintendo Switch console, which she unboxes and begins playing in the video below.
"Well it looks interesting," said Audrey after creating her character and flying to her island. "The graphics are good… These look more like people than the other ones did, more animal-like."
She also said she thinks she'll like it once she figures out the controls, but that she's going to continue playing New Leaf too as she doesn't want to stop taking care of her flowers in the older game.
"I'll take time [to play both]," she added. "Thank you for the game."
Ahead New Horizons' March release, it emerged that Audrey had a character in the game named after her, a wolf called Audie.
Reacting to the discovery on Twitter, Audrey's game designer grandson Paul Hubans said he "choked up" when he saw it.
He also told Eurogamer that Audrey "seemed pretty amused about it but confused as to why they made her a wolf.
"I told her it might be a reference to Goldilocks where the grandmother is actually a wolf, but I get the feeling it's more of a localisation choice by Nintendo of America employees that wanted to give a nod to gran," he added.
VGC's Animal Crossing: New Horizons review says the "comforting life sim is a tranquil haven at a time the world needs it most".
Related Products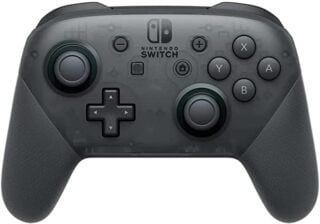 Nintendo Switch Wireless Pro Controller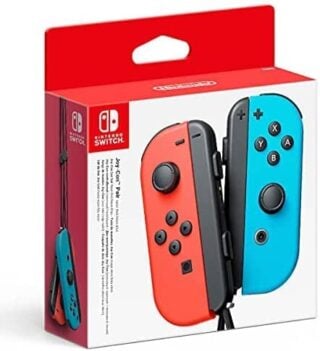 Nintendo Switch Joy-Con Pair
Pokémon Scarlet and Violet Dual Pack
Other Products
Some external links on this page are affiliate links, if you click on our affiliate links and make a purchase we might receive a commission.