6 new Pokémon announcements will be made this week
But no Pokémon Legends: Arceus news is currently scheduled for Pokémon Day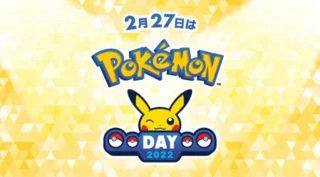 The Pokémon Company has said that it will make six announcements this week.
The Pokémon Company will share the news every day this week starting today February 21, 2022, leading up to February 27, 2022, which is Pokémon day.
Revealed by The Pokémon Company's Japanese Twitter account, the announcements will cover Pokémon Masters EX, Pokémon Sword & Shield, Pokémon Cafe Mis, Pokémon Unite, P25 Music and Pokémon GO.
Pokemon Scarlet and Violet Guides:
Pokemon Scarlet and Violet walkthrough, tips, and Pokemon locations | How to invite friends online Pokemon Scarlet and Violet | How to breed eggs in Pokemon Scarlet and Violet | Where to get the Master Ball in Pokemon Scarlet and Violet| How to change outfit Pokemon Scarlet and Violet
Strangely, the newest Pokémon game, Pokémon Legends: Arceus, is not listed, however, it's likely that The Pokémon Company would save any Arceus news for Pokémon Day itself.
Pokémon Day celebrates the anniversary of the franchise's release in Japan with Pokémon Red and Pokémon Green for the Game Boy.
Currently, no Pokémon games in the main series are currently announced. This is the longest The Pokémon Company has gone without revealing what they're working on since the announcement of Pokémon Brilliant Diamond and Shining Pearl and Pokémon Legends: Arceus.
It has been speculated that the next generation of Pokémon games could be announced as part of Pokémon Day. Generation 8 began with Pokémon Sword and Shield.
The second Detective Pikachu game is still in development, according to a new recruitment advertisement for its developer Creatures Inc.
As posted on Creatures Inc's recruitment website, and translated by VGC, a programmer referred to as 'KT' reveals that he is "working on the sequel to Detective Pikachu, programming the drawing area, while also creating a system in the Environment Development Office that will serve as the foundation for future game production in general."
The news will come as a relief to some Pokémon fans because information on the sequel to the 3DS original has been thin on the ground since its announcement three years ago.