505 Games accepts it didn't handle Control's next-gen upgrade 'in the best way'
The publisher promises to handle future releases "in a much better way"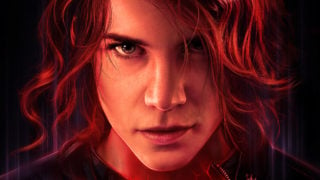 The president of 505 Games has conceded that the next-gen upgrade system for Control wasn't handled well.
In an interview with GamesIndustry.biz, Neil Ralley stated that the upgrade process could be have been carried out in a better way.
Players were only entitled to a free upgrade to the next-gen version of Control if they purchased the $39.99 Ultimate Edition.
Developer Remedy confirmed at the time that "the free upgrade path to Xbox Series X and PlayStation 5 version of Control is only available for Control Ultimate Edition," meaning those who purchased it previously weren't eligible.
"Every transition from one generation to another creates challenges for both development and publishing," Ralley told GI.biz. "The Smart Delivery option, if I can use that term to generalise, was something we hadn't faced before as an industry.
"For Control, we made certain decisions restricted how we could perform Smart Delivery for the next-gen version of Control. They were the correct decisions at the time, but they created those blockers.
"We were unable to backtrack and reorganise how we were developing the Ultimate Edition for there to be a sensible and fair way to do Smart Delivery.
"We learnt a lot from that. Did we as a publisher handle it in the best way and communicate it in the best way to the audience? Maybe not. But we did our best to satisfy consumers.
"Moving forwards, we will be able to do this in a much better way and you'll see that in the next examples that we've got with Ghostrunner at the end of September and Assetto Corsa in early 2022. I'm very confident that we'll handle that in a much better way."
Following player backlash after the Control Ultimate Edition announcement, 505 released a statement apologising, and explaining that limiting next-gen upgrades to just those who purchased the new Ultimate Edition was the fairest option available to it.
According to the publisher, it spent several months exploring its options for next-gen upgrades, and due to "some form of blocker" it was unable to find a solution where every group of players was able to benefit.
"While it is challenging bringing any game to next gen platforms, we quickly realised it was even more difficult to upgrade our current user base to next gen with full parity across platforms with our year-old game," it said at the time.
"Every avenue we pursued, there was some form of blocker and those blockers meant that at least one group of players ended up being left out of the upgrade for various reasons. As of today, we can't offer an upgrade to everyone, and leaving any one group out feels unfair. We understand that is not what you want to hear."